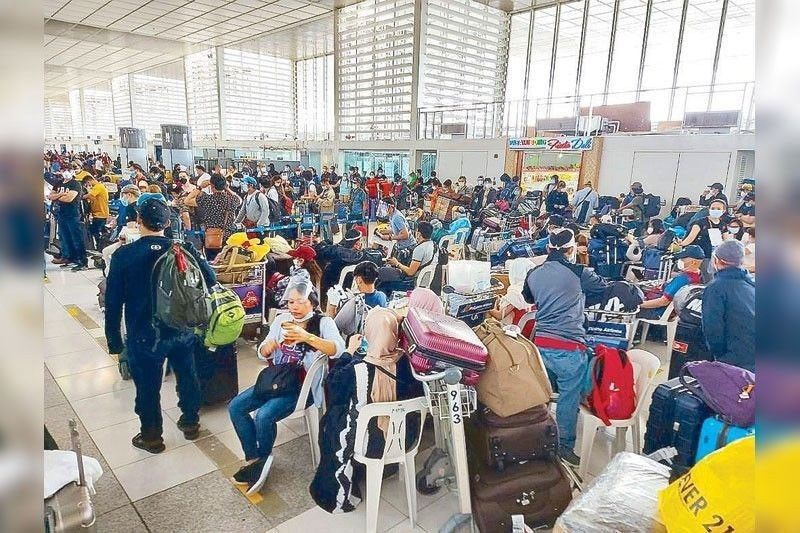 20,000 OFW bound for Saudi Arabia blocked in the Philippines
MANILA, Philippines – About 20,000 Filipino Overseas Workers (OFW) secured employment in Saudi Arabia are stranded in the Philippines due to an order from the Department of Labor and Employment (DOLE) suspending deployment until Saudi construction giants to settle the unpaid wages of some 11,000 Filipino workers.
This was revealed by recruitment consultant and migration expert Manny Geslani, following claims by the Philippine Overseas Employment Agency (POEA) that OFW deployment would increase in 2022.
Geslani said overseas deployment would fall short of the projected 1.8 million mark this year and could even fall below the 1.4 million posted in 2021 if the DOLE continues to snub the Saudi labor market.
Since Labor Secretary Silvestre Bello III imposed the temporary deployment ban in March last year, 10,000 domestic workers and 10,000 construction and skilled laborers from the Philippines have been barred from taking the plane to get to work in Saudi Arabia.
Bello imposed the deployment ban to demand that the Saudi government pay wages owed by its construction giants at 11,000 OFW since 2015.
Private recruitment agencies serving the Saudi labor market have complained of severe financial losses due to the prolonged ban.
POEA administrator Bernard Olalia boasted of an increase in deployment in 2021, adding that it is increasing due to government-to-government agreements with the Saudi Ministry of Health, Germany, the South Korea and Israel.
In September, Olalia said 30,000 land-based and 40,000 sea-based OFWs depart each month.
However, Geslani said the outlook is not so good in 2022 as there are expected to be 300,000 OFWs deployed to Saudi Arabia every year but none of the jobs can be obtained with the DOLE ban still in place. square.