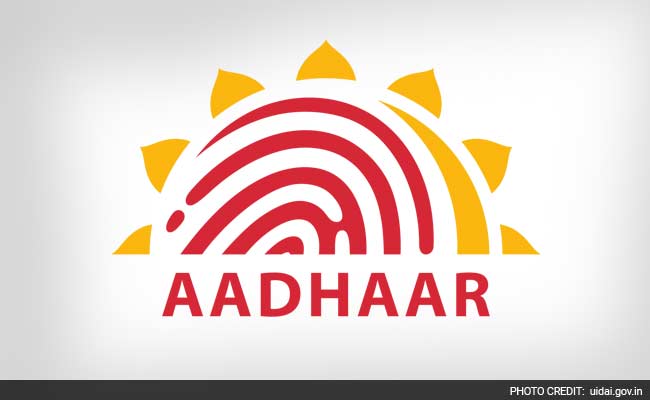 Aadhaar agency is recruiting engineering graduates, apply now
New Delhi:
The Unique Identification Authority of India (UIDAI), which was established for the purpose of issuing Unique Identification Numbers (UIDs), referred to as "AADHAAR", to all legal residents of India, has advertises the recruitment of enthusiastic young engineering graduates (BTech / BE). Interested applicants from leading institutes like IIT, IIIT, IISc, NIT, etc. can apply for this UIDAI recruitment now by sending a detailed resume to [email protected] and [email protected] The appointment will be for a period of 2 years and if successful for 2 years, the UIDAI may extend the contract.
These UIDAI recruitments will be for the Delhi and Bengaluru operations.
Today, according to the announcement published by the UIDAI, Aadhaar covers more than 90% of the population and is the de facto mode of service delivery for a number of plans and programs, both in the public and private sectors. .
"This opportunity will be unique and unprecedented for the selected candidates, where your skills and dedication could be of immense help to the Digital India transformation initiative. What UIDAI promises is not just a job or job. money, but the experience that will help you in your professional advancement forever, "says the UIDAI Engineering Graduate Recruitment Notice.
Please read the detailed job description and apply here – https://t.co/9BbSZ8Dmmxpic.twitter.com/7wsAoSzLgQ

-Aadhaar (@UIDAI) September 6, 2017
Once selected, applicants are promised learning opportunities, which include a design-to-delivery opportunity in one of the world's largest and most complex technology-based national ID databases, working on the practical application of biometrics, encryption and security at UIDAI, working on the world's most sophisticated and secure technological architecture and working on the practices of secure data management of the largest biometric database in the world and most recent.
Recruitment of UIDAI Engineering Graduates: Desired qualities
UIDAI seeks to recruit enthusiastic young engineering graduates (B.Tech/BE) from leading institutes like IIT, IIIT, IISc, NIT etc. having the following qualities:
Strong problem-solving skills
Strong programming skills in one or more areas – Java, Hadoop, MySql, iOS, Android
Ability to design and deploy technological solutions
Ability to liaise with multiple stakeholders, including
UIDAI management, ecosystem partners, suppliers, etc.
Ability to solve complex technological and operational problems
Excited by research in the field of biometrics, technology and security
Excellent skills in mastering and understanding technology
Excellent organizational and interpersonal skills
To live
0-2 years of experience in software development / technology architecture design / software testing / biometrics / cryptography / cybersecurity / project management etc.
Recruitment process
Eligible applicants would go through a rigorous selection process comprising the following steps:
– Analysis and aptitude test
– Interview with the jury (Some candidates may have to pass more than one interview)
Click here for more information on jobs