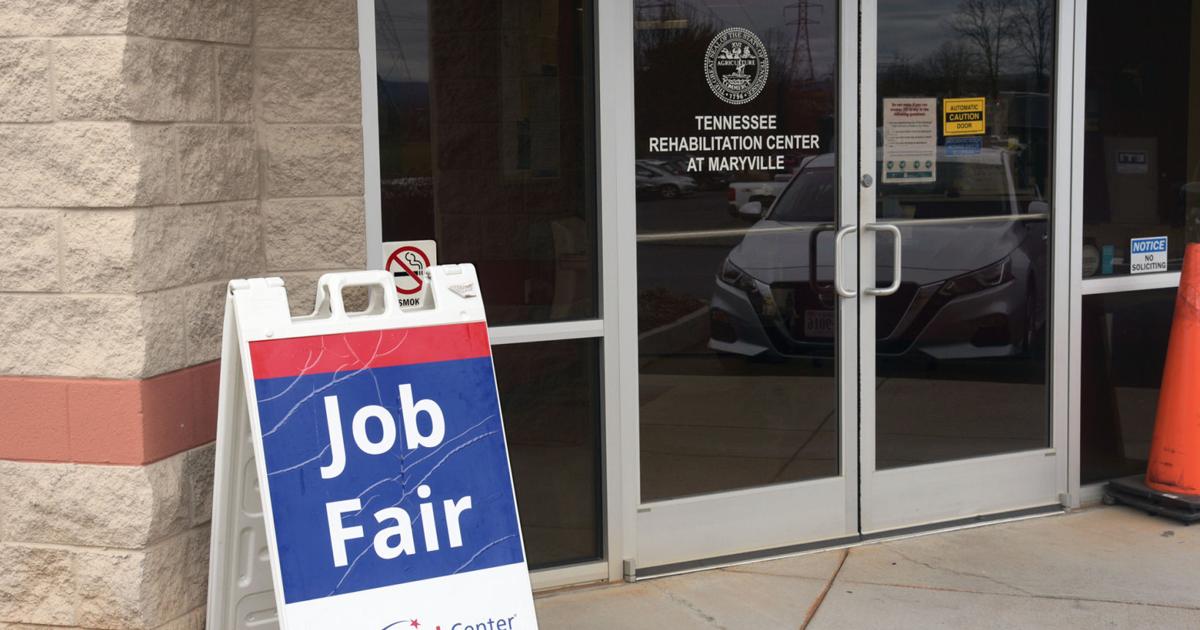 American Job Center and Tennessee State Agencies Hold Career Fair for Disabled, Formerly Incarcerated Communities | News
At a Maryville job and resource fair for formerly incarcerated and disabled communities, providers focused on support and reintegration.
Although the career fair was organized with certain specific populations in mind, the event was open to everyone.
The American Job Center coordinated with multiple Tennessee state agencies, including the Tennessee Departments of Corrections and Human Services, to host the event, which took place from 9 a.m. to noon on Friday. February 18 at the Community Tennessee Rehabilitation Center. The fair was TDOC's first experience in hosting a job fair for the Maryville area.
The event focused on connecting community members with employment opportunities, but also with resources such as health, education and financial services.
Providers of jobs and resources came from a variety of sectors. They included the Helen Ross McNabb Center, the University of Tennessee, and New Horizons.
Tina Hundley, manager of a local Taco Bell, came to the event to talk to attendees about opportunities with the company. When asked why she chose to attend this specific job fair, Hundley replied, "We work with people in rehabilitation. You know, we try to help people who have a second chance.
Some vendors have come up with new technologies meant to help people seize employment opportunities. Ayoka Huff-Johnson and Mandi Pethtel of Goodwill Knoxville brought with them virtual reality technology that would allow users to practice interviewing in a realistic setting.
"As soon as we had this, the first thing we thought was 'where can we take this to reach the most people? ", Huff-Johnson said of the VR technology. She also said that she and her colleague, Mandi Pethtel, will be taking their VR technology to the Knox County Detention Center next week to work with incarcerated people who should be released soon.
For participants, the fair represented a chance to explore new industries and improve their standard of living.
Patricia Howard, who currently works as a waitress, said she was at the fair because "there are a lot of good businesses here. I just can't wait to talk to them and see what they can offer. Serving, she noted, "is just very unpredictable, especially now, with COVID. A lot of people are still really afraid to go out.
For Rob Reburn, TDOC Public Information Manager for the East Tennessee Region, the event was an opportunity for potential employers as well as job seekers.
"For the TDOC side of things, these are individuals who stereotypically don't have much of a chance when it comes to employment," Reburn noted. "Statistically, someone with this background is 68% less likely to get a job than someone with identical work experiences who doesn't have this background. But everyone here knows there are strong chances are, if someone comes to their booth, there's a good chance they have that baggage, and they're okay with that.
Breona Washington, business services area manager for TDHS, agrees. "There are people who are on Social Security disability, government benefits, who want to get out of those programs, but need a job opportunity big enough to take care of themselves and of their family," she said.
"Ultimately," observed Reburn, "the overall goal is to help the communities of Maryville and Knoxville thrive and be more inclusive by taking people who have barriers, who have barriers, and helping them to be more part of our communities."