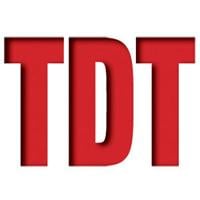 Area Police Departments Face Staffing Challenges, Offer New Hiring Incentives | News
[ad_1]
The Great Quit — a development that has seen millions of workers resign from their jobs amid a pandemic — is evident across the U.S. economy. But for Alcoa Police Chief David Carswell, the vacancies at his agency are more of a sign than just the effects of the pandemic.
The Alcoa Police Department currently has seven openings for sworn police offices. The vacancies are the result of a mix of retirements and voluntary resignations over the past few years; there were three resignations from the APD in 2019 and two in 2020.
The vacancies, Carswell told the Daily Times, are part of a "perfect storm". Carswell cited a growing aversion to police work as one of the reasons vacancies have been hard to fill, but also said that, like many other professions, the salary of first responders in general does not has not kept up with economic inflation over time.
"People come in because they're called to," Carswell said of his job as a first responder. "Not because it's going to make them millionaires."
Recent staffing issues have prompted local, state and national agencies to offer more generous incentives to recruits. Changes to retirement policies and relaxed rules on tattoos are part of what Carswell called "an evolutionary process" of adjusting to a new hiring environment.
Also as part of this process, ODA salaries for new recruits with no prior law enforcement experience have increased in recent months, from $36,900 last year to more than $40,000. $ in 2022.
A few miles further south, Maryville Police Chief Tony Crispy noted that while the MPD is fully staffed at the moment, "recruitment is a challenge." Like Carswell, Crisp described a marked drop in the number of applications received by the department. He recalled that in the past, the MPD needed to use Maryville High School to meet its recruiting needs. Now the department itself is enough.
Despite recent difficulties, Carswell was adamant that his department would not lower its hiring standards, saying he would "rather keep seven vacancies open for a year than lower our standards" given the importance of first responders to community safety.
He told the Daily Times that he felt there was hope nonetheless.
"There are lights at the end of the tunnel," he commented, also noting that agencies would continue to adjust their internal policies and recruitment strategies to attract strong candidates.
[ad_2]
Source link