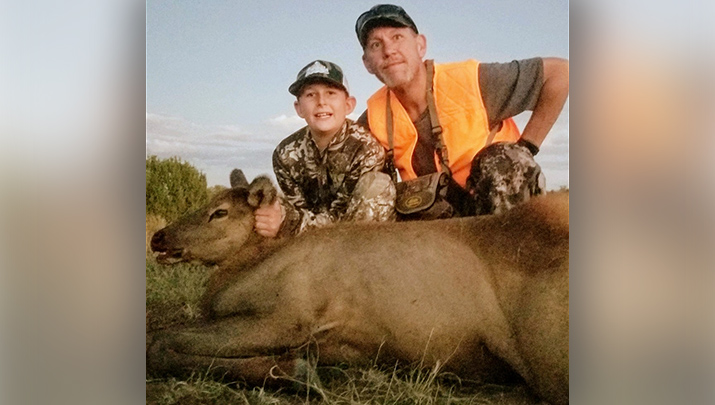 Arizona Hunting and Fishing Licenses Now Available Online Only | Kingman Daily Miner
KINGMAN – In an effort to further modernize its licensing system, the Arizona Game and Fish Department will no longer offer traditional paper licenses sold through license resellers starting Jan. 1, the agency said in a statement. Press release.
Many current resellers will continue to sell licenses after Dec.31, but will do so through AZGFD's online purchasing system, the statement said. Some dealers will no longer sell licenses after December 31.
Customers can also purchase their hunting, fishing or hunting / fish combination licenses online at https://license.azgfd.com/, or in person at AZGFD offices during normal business hours. 8 a.m. to 5 p.m. Monday to Friday.
According to the press release, purchasing licenses online has several advantages. These include ease of use, as licenses can be purchased with "a few clicks of a computer mouse or by tapping on the screen of a smartphone or tablet …"
Buying online also allows people to print their licenses or save them to their phones. The electronic version is valid if requested by an AZGFD official as long as the license has not expired, the statement noted. In addition, if you misplace your license, it can be reprinted free of charge.
Existing customers can log into their portal account with the requested information. If you have not yet purchased a license through AZGFD, select "Continue as a new customer" to create a portal account, or select "Continue as guest" to purchase a license without creating a portal account. AZGFD recommends creating an account.
A customer identification number and date of birth are required to reprint a license. Customers who have lost or forgotten their Customer ID number can locate it either by using the new "Customer ID Recovery Tool" which can be found at www.azgfd.com/license/, or by calling AZGFD on 602 -942-3000 between 8 a.m. and 5 p.m. Monday to Friday.
Licenses purchased online must be paid for with a credit or debit card (Visa, MasterCard, Discover Card). Licenses purchased at an AZGFD office can be paid for by card, check or cash.
All licenses, except short term, are valid for 365 days. Resident hunting licenses cost $ 37, as do resident fishing licenses. Combined resident fish / fish licenses cost $ 57. Fishing licenses for non-residents cost $ 55, while combined licenses for non-residents cost $ 160. Non-resident hunters only have the option of purchasing a combined license.
Combined licenses for youth, for ages 10-17, cost $ 5 for residents and non-residents. Short-term combination licenses cost $ 15 per day for residents and $ 20 for non-residents.
Migratory Bird Stamps are available for purchase online, at AZGFD offices, or at licensees for $ 5.
For general license information, visit https://www.azgfd.com/license/.