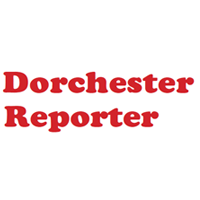 Arthur Jemison approved as new director of BPDA
Arthur Jemison will become director of the Boston Planning and Development Agency on May 23, after the agency's board elected him to the position at its May meeting.
Jemison — a former U.S. Department of Housing and Urban Development official whose decades in private and public housing included stretches in Boston, Detroit and Washington DC — is also Boston's first chief planning officer. Mayor Michelle Wu chose Jemison to oversee overall city planning and a structural reimagining of her development agency, the BPDA.
He hopes to work with Bostonians "to shape an agency that builds trust through dialogue and helps create a better, brighter future for all."
Under the terms of Jemison's dual appointment, he will receive his $179,000 annual salary and benefits only through the City of Boston as chief planning officer, not through the BPDA as as director. Cooperation agreements will be signed between the agency and the city, as well as between the agency and Jemison.
Former director Brian Golden, the longest-serving head of the BPDA (formerly known as the Boston Redevelopment Authority), announced his resignation last month. Under the terms of a separation agreement first reported by CommonWealth Magazine, Golden voluntarily resigned and received $200,000 and recognition for "commendable service."
Read more: Arthur Jemison to be named chief urban planner
BPDA Board Chair Priscilla Rojas congratulated Jemison on her position and welcomed her to Boston. She applauded his "commitment to your craft in building the expertise needed to meet the complex and multifaceted challenges that come with creating public-private partnerships to build a place to live, work and connect justly."
In remarks after the board's approval, Jemison thanked his new colleagues for their "abstention" during the somewhat "unusual" hiring and appointment process.
"The BPDA board and team have done so much over the past few years to improve the way planning and development is done in the city," Jemison said. "And you gave me a great platform to build from. I look forward to working with you.
Jemison said he has spent the past few weeks doing listening tours with BPDA staff and other stakeholders. When Wu chose it, Jemsion said, she "was clear that she wanted to elevate the planning and integrate it with other city departments."
He ended on notes to key communities. "While changes may come and recognize that they will come over time," he told BPDA staff, "the many day-to-day planning and development functions in the city are only possible through your hard work and dedication."
For developers and businesses, Jemison said, their work is "the backbone of the city's economy. I want to work with you to make the work you do more predictable, through thoughtful community planning that equitably shares the benefits of development across the city.