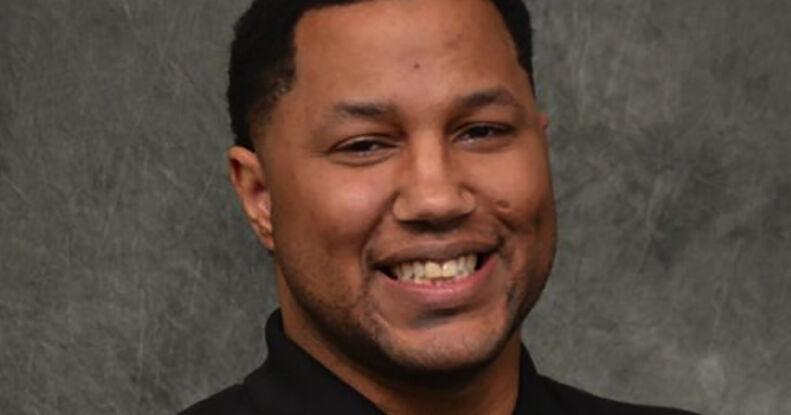 Auditors accuse Fairfax board member of possible fraud | News
External auditors have concluded that a former chairman of the Fairfax School District Board of Trustees may have committed fraud and misappropriation of public property in a series of events that also point to inadequate financial controls and "intentional disregard and discouragement of open and transparent governance" by a majority of the board.
Findings from a statutory audit agency suggest board member Palmer Moland improperly pressured the district to hire a law firm to prevent the release of an investigative report personally harmful. Listeners also criticized Moland's efforts to have the district reimburse him for political campaign expenses.
"The (Moland) board member is openly behaving as if state laws and regulations do not apply to him," the report said. The report is dated March 31 and was presented to the Fairfax board on Thursday.
The audit carries little legal weight and does not bring formal criminal charges against Moland, who is not named in the report but who is its central subject, as one of its appendices makes clear.
The agency that ordered the audit, the Kern County Superintendent of Schools, said it forwarded it to two state agencies and the county attorney's office, which declined to comment but said that he was aware of the report and would review it.
Moland said by phone Friday that as a new member of the board, any mistakes he might have made were the result of his inexperience and reliance on direction from a former Fairfax superintendent.
"Nothing was done intentionally, I can say that," he said. "It is unfortunate that mistakes have been made and that going forward we really need to know what the policies are and what is required of the board and board members."
A KCSOS spokesperson said it hired the Budget Crisis and Management Assistance Team to carry out the audit in July 2021 after receiving allegations of tax irregularities at Fairfax.
The KCSOS notified authorities of the report due to the findings of potential fraud, spokesman Rob Meszaros noted, adding that the office will "of course cooperate" if any of the agencies decide to take further action.
In May, a Kern County grand jury report said Fairfax was governed by a "school board in crisis." He said the majority of the members were "bullying the minority" and that Moland needed to be replaced. (He remains on the board but was removed as chairman in July.)
FCMAT auditors focused on events dating back to the school board's July 2020 launch of an investigation into complaints district staff had made against Moland. An outside law firm that handled the investigation delivered its report three months later, leading to a proposal by the board to censure Moland.
But the board underwent a reorganization just as the censors arrived for a vote, and the motion failed on a 2-2 vote.
Around the same time, Moland pushed ahead with the hiring of new legal counsel who ended up blocking the full release of the investigative report.
The FCMAT concluded that Moland interfered with what should have been an independent decision on whether to hire new legal representation.
The report found that the hiring may have constituted a conflict of interest that benefited Moland at taxpayer expense because the firm allowed it to avoid having to hire its own lawyers. He noted that Moland seconded a motion to hire the company and then voted in favor.
FCMAT auditors also reported seeing Moland frequently insert himself into district business activities such as purchasing, and that some of his actions involved "coercive practices."
They also noted that Moland asked the former district superintendent in March 2020 for more than $1,000 in reimbursement for 25 political signs he displayed during his 2018 election campaign. The signs were destroyed by employees. from the district after the election as part of what the superintendent called standard procedure intended to address previous complaints that candidates left them posted too long.
The report's criticisms focus on Moland, but they extend beyond his actions. He said the district had weak controls in place on shopping in general, and two other council members helped him limit public input and knowledge of what they were doing.
A sample of 78 procurement transactions by the district found that many payments were processed without adequate supporting documentation, FCMAT said. Nearly a quarter lacked evidence of bidding or requiring a proposal, despite state law or council policy requiring such action.
But "of greater concern" than that were the behaviors and attitudes of unidentified board members who the audit report said interrupted, discouraged, or otherwise interfered with the attempts of other board members. directors to engage in meaningful discussion of agenda items at public meetings.
He called on the district superintendent to work with the board to "create a culture of transparency and commitment to following established business policies and procedures, rather than a culture of positional power and intimidation."
Moland denied hiring attorneys for his personal benefit, as the audit suggests. He said the district administration provided him with advice "before any decisions were made".
"I would never intentionally try to use public funds for my own gain," he said.
Addressing his claim to the district for compensation for the political signs, Moland said staff dismantled and tore up his property without permission.
The FCMAT pointed out that as a group of auditors, it does not have the authority to "make legal determinations as to whether illegal activity has occurred."
A representative from the state Department of Education declined to comment on the report, saying it was still in the hands of FCMAT. The state comptroller's office, meanwhile, confirmed that it had received and was reviewing the FCMAT audit "to determine the appropriate response."
Fairfax has four campuses and approximately 2,700 students in kindergarten through eighth grade.