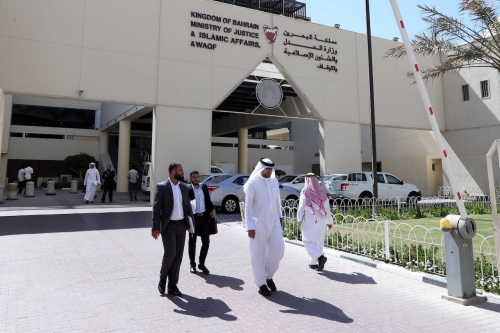 Bahrain Court Sentences Two Asians to Jail and BD 3,000 Fine for Running Fake Recruitment Agency | THE DAILY TRIBUNE
TDT | manama
The Daily Tribune – www.newsofbahrain.com
The lower criminal court yesterday handed down three months in prison and a fine of BD 3,000 to two Asians for running an unlicensed recruitment agency in Bahrain.
Police arrested the suspects after investigating recruitment ads posted on social media promising visas and jobs. Investigators found that the advertisements were fake and intended to lure people overseas.
The suspects, LMRA officials told the prosecution, were also taking money from victims claiming to be for visa processing to offer them well-paying jobs.
The LMRA also said the suspects violated the provisions of Law No. 19 of 2006 regulating the labor market. Based on the evidence, the prosecution issued an arrest warrant and took the suspect into custody.
Prosecutors said the suspect confessed to his crimes and revealed the presence of an accomplice during his interrogation. Police quickly took the second suspect into custody as well. The Court also ordered the deportation of the suspects after serving their prison sentences.