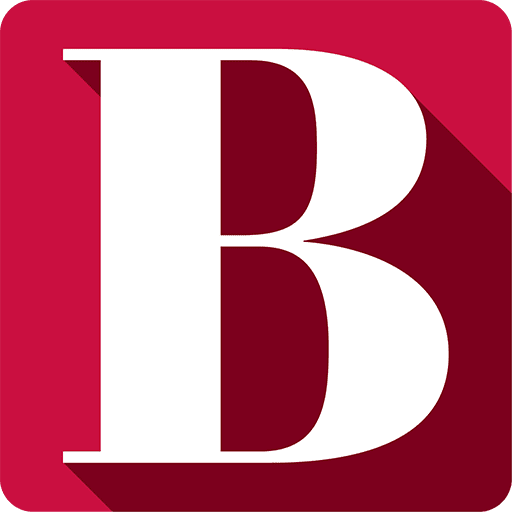 CFPB sues TransUnion for breach of credit reports
While debt collection has long been a major issue reported to the Consumer Financial Protection Bureau (CFPB), during the COVID-19 pandemic, another issue has emerged as the top concern for consumers nationwide: misreporting. credit.
Of the more than 800,000 credit or consumer report complaints the CFPB received during its last reporting period, more than 700,000 were submitted about one of the three major credit reporting agencies. of the country: Equifax, Experian or TransUnion. Additionally, consumers in predominantly Black and Latino neighborhoods, as well as younger consumers and those with low credit scores, are much more likely than other consumers to have disputes appear on their credit reports.
Testifying before the House Financial Services Committee on April 27, CFPB Director Rohit Chopra summarized the agency's findings, recent actions and new direction.
"During my first six months as director, the Consumer Financial Protection Bureau has refocused its efforts to align with the goals Congress has set for the agency," Chopra said. "The CFPB is diverting law enforcement resources away from small business investigations and instead focusing on repeat offenders and big players involved in large-scale damage…I expect this could lead to more litigation, but also give greater legitimacy to the agency's actions."
In complaints to the CFPB, consumers described difficulties trying to correct incomplete or inaccurate information appearing on their credit reports. Many consumers were particularly frustrated with automated systems that prevented them from addressing or resolving their issue. As a result, many consumers felt that their time, energy and money were wasted trying to correct their reports.
In a related action on April 12, the CFPB sued TransUnion and its CEO for multiple violations, including:
• Ignoring the agency's 2017 enforcement order and continuing to engage in deceptive conduct in both its marketing and sales
• Mislead consumers in the sale of its products, services and subscriptions
• Fool consumers through its digital dark patterns
The lawsuit seeks monetary relief for consumers, such as restitution or return of funds, restitution or compensation for unfair gains, injunctive relief, and civil monetary penalties.
The new charges stem from a January 2017 settlement the CFPB reached with TransUnion that included its subsidiaries, board of directors and officers. Part of that settlement required TransUnion to pay $13.9 million in restitution to victims and $3 million in civil penalties for deceptively marketing credit scores and credit-related products, including monitoring services. credit.
TransUnion and its subsidiaries also agreed to a formal enforcement order that, among other things, required the credit bureau to warn consumers that lenders are unlikely to use the scores they provide, obtain express informed consent customers for recurring product or service subscription payments, and to provide an easy way for people to cancel subscriptions.
Despite this settlement, in May 2019, CFPB examiners advised TransUnion that it still violated several requirements of the order. In these cases, companies generally work constructively with the CFPB to provide quick solutions and achieve compliance. But TransUnion's failure to fulfill the order resulted in a follow-up notice to the credit reporting agency in June 2020.
"TransUnion is an out-of-control repeat offender who believes it is above the law," Chopra said on April 12, the day of the lawsuit. "I'm concerned that TransUnion's management is either unwilling or unable to operate its business legally."
For 2021, TransUnion reported revenue of $3 billion from information it collects on 200 million consumers. That same year, the CFPB received 150,000 complaints against the firm.
In November 2021, the CFPB issued an advisory opinion saying that all consumer reporting agencies, including tenant and employment screening companies, had an obligation to use reasonable procedures and practices to be accurate. in their findings.
Since its inception in 2011, the CFPB has used its investigative efforts to uncover illegal behavior in the financial market, such as discriminatory and predatory products and services. He has also provided more than $13.6 billion in monetary compensation, principal reductions, debt forgiveness and other consumer relief through his enforcement and monitoring work, earning him the nickname "financial cop." in suspense" of consumers.
The Center for Responsible Lending (CRL) said the CFPB's return to its original mission is a welcome development.
"Director Chopra's actions to protect consumers from predatory financial practices deserve praise, not criticism, from Congress," said CRL President Mike Calhoun. "American families need protections against abusive financial practices, and Director Chopra's common-sense requests for information about bank mergers and unwanted fees, such as overdraft fees, are appropriate steps to collect data so that these protections can be carefully crafted."
Chopra's efforts drew praise from Rep. Maxine Waters, chair of the House Financial Services Committee.
"Under your leadership, I am pleased that the CFPB is finally back on track," Waters said. "I salute your recent efforts to crack down on large financial corporations that repeatedly break the law and harm individual consumers and working families. The practice of imposing a fine on a repeat offender when it is making large profits should no longer be tolerated; there must be serious consequences and structural reforms to prevent this kind of recurrence.
Charlene Crowell is a senior researcher at the Center for Responsible Lending.