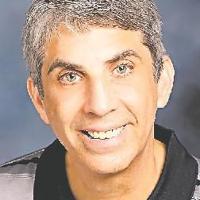 COLUMN OF JOEL MEKLER: Who do I call for a Medicare problem? | Lifestyles
Open Medicare enrollment is here.
This is the time of year when every Medicare beneficiary needs to review their health plan options to make sure they continue to get the coverage they need at the best possible price.
Sooner or later you will come across a Medicare problem where the information you are receiving is just plain wrong.
While family and friends have your best intentions at heart, they are not a reliable source of information on the intricacies of Medicare.
Likewise, employer benefit administrators may know inside and out about their own Medicare plan, but they are known to misinform about how their plan coordinates with Medicare. And while the vast majority of insurance agents are helpful, you must ask yourself if they are directing you to a Medicare health plan for their own financial benefit.
The Social Security Administration and the Centers for Medicare & Medicaid Services each play a distinct role in Medicare. Knowing which agency is handling which problem is a good first step in getting the right answers you need.
SOCIAL SECURITY ADMINISTRATION
Contact the Social Security Administration (800-772-1213 or TTY 800-325-0778) or visit their website (www.ssa.gov) about:
• Eligibility for Medicare
• Registration and deregistration for health insurance
• Application for low-cost drug insurance under the supplementary assistance program
• Pay higher income bonuses and request exemptions
• Payment of late penalties for Part B
• Obtaining a replacement Medicare card
• Declare a change of address or a death
• All questions about Social Security retirement and survivor benefits, Disability Benefits (SSDI) and Supplementary Security Income (SSI)
• Appeal a decision on the Monthly Income Related Adjustment Amount (IRMAA) (for people who pay a higher Part B and / or Part D premium if their income exceeds a certain amount).
"My Social Security" is the online gateway to help you:
• Compare the retirement benefit estimates based on the date or age you selected to start receiving benefits with the retirement estimates from age 62 through full retirement age ;
• Apply for a replacement social security card if you meet certain conditions;
• Check the status of your request or appeal;
• Check your earnings;
• Consult the estimates of social security and health insurance contributions you have paid; and
• Obtain a benefit verification letter
MEDICARE AND MEDICAID SERVICE CENTERS
Contact CMS through the Medicare Hotline (800-633-4227 or TTY 877-486-2048) for more information on:
• Health insurance coverage for medical services and supplies
• Choose a Medicare Advantage or Part D drug plan
• Choose complementary Medicare insurance (Medigap)
• Billing and payment questions
• Find doctors who accept Medicare patients in your area
• Compare the quality of hospitals, nursing homes and home health agencies in your area
• Appeal a payment or coverage decision you disagree with
• Fraud report
The CMS has a secure website (www.medicare.gov) that is accessible to users around the clock and includes a number of key features and capabilities. Once you are enrolled in Medicare, you can use your Medicare.gov portal to view claims, access plan and coverage information, manage your medication list and pharmacy information, create a personalized schedule for preventative services, and conduct a live chat with the Medicare Customer Service Center .
The hotlines for both government agencies are staffed with customer service representatives. While these reps have some training, they are not equipped to answer all the nuanced questions that arise. If you don't trust the information given to you, ask to speak to a supervisor. Sometimes the easiest solution is to hang up and call back. You will get a different person and be able to get a different answer. Always write down the date and time of your call, the name of the person you spoke to and the citation of the settlement in question (if told).
Another way to request a second opinion is to contact the PA MEDI (Pennsylvania Medicare Education and Decision Insight) program in your county. Specially trained Medicare advisers can answer your questions and provide you with objective, easy-to-understand information about Medicare, Medicare supplemental insurance, Medicaid, and long-term care insurance. PA MEDI Advisors do not sell Medicare products, but rather provide up-to-date, unbiased Medicare training to help you make the most informed choice about the Medicare options available to you.
WHAT IS FAIR RELIEF?
Fair Relief is an administrative process that allows you to request immediate or retroactive enrollment in Medicare Part B, elimination of your Part B penalty, or both in SSA.
In order to seek fair relief, you must have received false information from a federal employee (someone at 1-800 MEDICARE, Social Security, or someone acting on behalf of the federal government, such as a health plan private Medicare).
Fair relief does not apply if you have been misinformed about your Medicare rights and options by others, such as an employer.
Example: You did not register for Medicare Part B because a Social Security representative told you that you did not need to register. Because you failed to register due to an error caused by federal employee misinformation, you may have grounds to receive fair relief. explaining that you received incorrect information which caused you to delay your registration. You can find your local office address by calling (800) 772-1213 or visiting www.ssa.gov/locator.
Be as specific as possible in your letter and include the name of the representative you spoke to, the dates and times you spoke with the employee or federal representative, and their name if possible. Also be sure to describe the outcome of the conversation. You should also indicate whether you want future coverage, retroactive coverage, and / or the elimination of your Part B late enrollment penalty. Keep in mind that if you are requesting retroactive coverage, you will need to pay off the premiums when your coverage begins.
Social security is not required to respond to requests for equitable relief within a specified time frame. They also do not have to send you a formal decision letter in response to your request. You should follow up with your local Social Security office about a month after submitting your application. You can also contact a legislative representative, such as a member of Congress, and ask them to follow up on the matter.
If you are denied a fair remedy, there is no formal appeal process, but you can resubmit your claim with more or different information as many times as you like.
(Joel Mekler is a Certified Senior Advisor. Send your Medicare questions to [email protected])