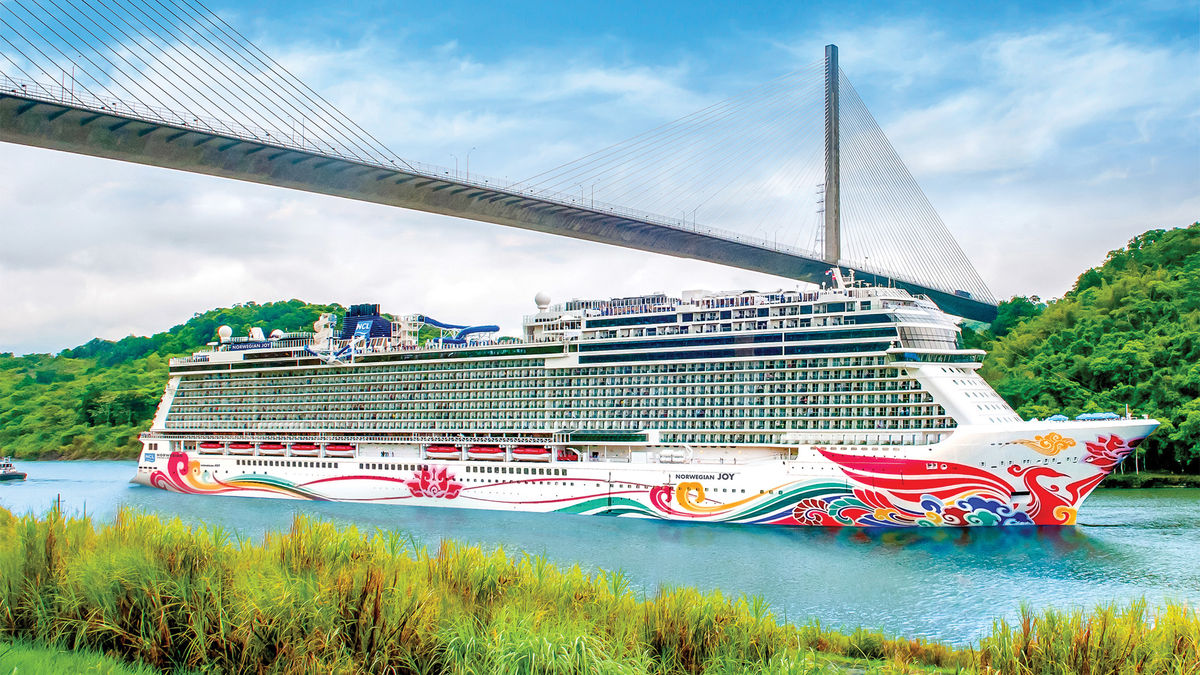 Commerce welcomes NCL's decision to remove NCFs on advance sales: Travel Weekly
Norwegian Cruise Line's (NCL) plan to remove commission-free fares on sailings booked at least 120 days in advance has been hailed by travel advisors as a sign of the company's commitment to commerce.
"It's something we've been asking for for a long time," said Jackie Friedman, president of host agency Nexion, who called the move a "game changer for advisers" and said she hopes it will encourage other lines to follow. suit.
NCL said Nov. 2 that travel advisors who book sailings at least 120 days in advance and have submitted a marketing plan through the company's agent portal, Norwegian Central, by Dec. 31, will be eligible to earn commission on the full cruise fare for new bookings made on or after January 1.
Commission-free fares, or NCFs, are the part of a cruise fare that most cruise lines don't pay commission on. They have historically included port fees, government fees, taxes and other passed-on fixed costs, although NCL has not specified what it typically includes in its FNCs. Fees have sometimes been a sore point for the trade, and the move makes Norwegian the first major cruise line to pay travel advisors on NCFs for an extended period.
The new policy only applies to NCL and not its sister brands, Cruises in Oceania and Regent Seven Seas Cruises.
While speaking at Travel Weekly's CruiseWorld conference this week, Royal Caribbean Group CEO Jason Liberty was asked if the company could match NCL's NCF stance.
"I think we have and will continue to be very thoughtful about how we compensate and partner with travel agents," Liberty said. "At this time we don't have a position on this, other than that we believe that when our travel partners need us, which hopefully most have seen with our RCL Cares program, we've been there for you."
The RCL Cares program, launched during the pandemic, made available to travel agencies, among other benefits, interest-free loans.
From Wednesday afternoon, Carnival Cruise Line had not commented on the decision and whether they would comply with it.
Although NCFs have a long history with cruise lines, companies have sometimes courted the trade by paying a commission on NCFs. Celebrity Cruises, for example, ran a limited-time promotion a few years ago offering to pay NCF advisors for booking verandah and above staterooms. Some newer cruise brands, meanwhile, have decided not to introduce NCFs at all: Viking, Virgin Voyages and Explora Journeys.
Advisors react to NCL's offer
Nexion's Friedman said the non-commissionable portion of cruise fares has become a higher percentage of the total, sometimes eclipsing the commissionable portion of a fare on low-cost sailing. This has led some advisors to avoid selling short cruises because the commissions aren't always worth it.
Norwegian's change in NCF policy, she added, will be seen as a commitment and investment in the travel agency distribution channel, which cruise line executives also emphasized. The move comes shortly after the company's parent company, Norwegian Cruise Line Holdings, predicted that direct bookings will eclipse travel agency bookings in 2023.
"Our decision to pay commission on NCF is further evidence of our commitment to this community," NCL CEO Harry Sommer said in a statement about the new policy. "We want our partners to thrive; we want to see their businesses grow all over the world."
David Crooks, senior vice president of products and operations for World Travel Holdings, called the decision "an incredibly huge problem".
"I would describe it as one of the best stories we've heard in a long time," he said, adding that World Travel Holdings was eager to show Norwegian how the removal of NCFs would strengthen its support for the sale of the Mark.
Crooks said NCFs will likely still exist to some degree, and his business has had to navigate to maximize profits despite them.
"The top priority for our advisors is to ensure that our customers spend their holidays with the product that best suits their needs," he said. "But when all things are considered equal, they will migrate to cruise lines that don't have NCFs, like Viking, Virgin and Explora."
However, Henry Dennis, leisure travel consultant at Frosch in Charlotte, said the decision was "a nice gesture but still does not resolve or explain the question of what is really in an NCF and why. they are considered non-commissionable".
Roger Block, president of Travel Leaders Network, meanwhile called NCL's offer a "revolutionary move".
"We're thrilled that NCL recognizes the important role travel advisors play in the success of their business and we're ready to help our advisors take full advantage of this incredible opportunity," added Block.
TLN plans to share sample marketing plans with members to ensure they are eligible for the offer; members will be able to choose from a selection of marketing plans to find the best fit for their business, the network said in a statement.
NCL's point of view
Todd Hamilton, NCL's senior vice president of sales, said this week the move to provide NCF commissions on 120-day sailings was designed to incentivize advisors and customers to book ahead. He said that not only does it help fill ships sooner, but customers who book further afield are more likely to rebook with the brand, rebook with this travel advisor, and achieve travel scores. higher satisfaction after browsing.
Hamilton also said he's interviewed NCF since becoming vice president of sales in mid-2021, saying they've "always been the third rail of what you can't touch in the cruise industry, and as an advocate for the travel agent community and the travel partner community, I see this as something we can do to be a supportive partner."
Hamilton said marketing plan advisors will need to submit in order to receive commissions on FCNs will include the advisor's marketing activities, budget and schedule.
"We are a marketing company that sells cruises. Every decision we make must have a marketing component," he said. "So we want our team to talk to travel partners about their marketing, how best to market ourselves."