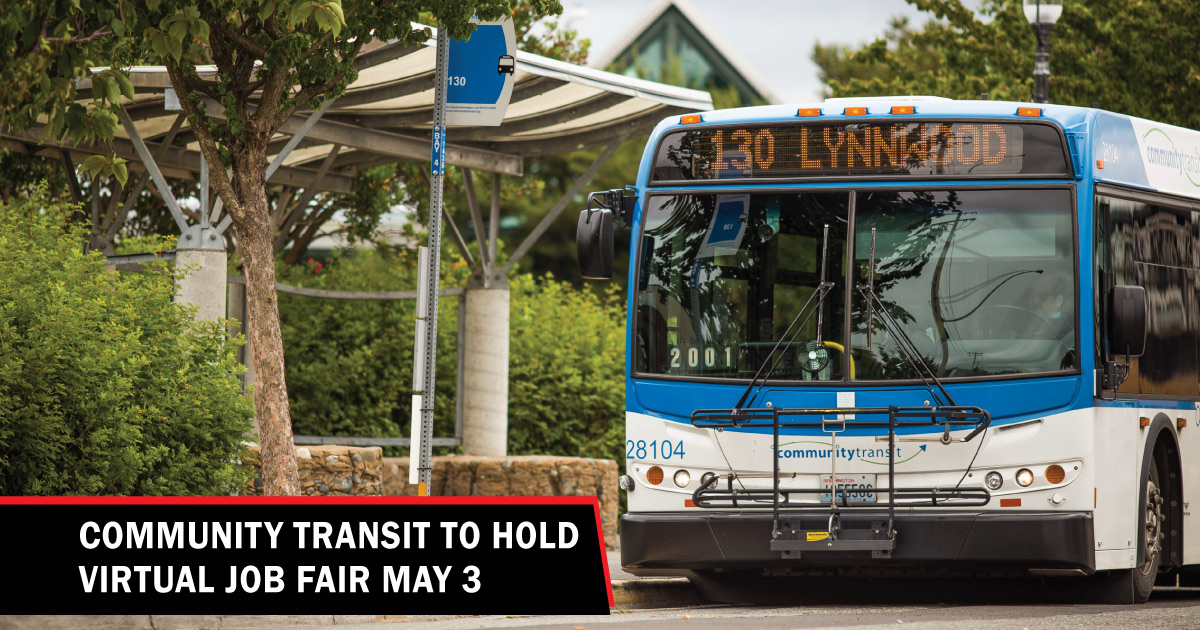 Community Transit will hold a virtual job fair on May 3
Snohomish County, Washington – Public transit helps people get where they want to go. The agency seeks to hire new people who are committed to this mission and who work in the community. Interested individuals are invited to attend two virtual career fairs on May 3, one during the day and one in the evening. Participants can talk to a community transportation hiring manager and employees about the jobs they are looking for.
Community Transit is currently hiring drivers, mechanics, planning, marketing and IT staff, and other positions.
Community Transit offers a $1,500 incentive to people who are hired as trainee bus drivers. The incentive is subject to taxes and withholding taxes; $750 will be paid after 25 days, halfway through the training, and $750 will be paid at the end of the training program.
What: Virtual job fair where attendees can chat with Community Transit employees to learn about job openings and ask questions.
Who: Anyone interested in Community Transit vacancies
When: Tuesday, May 3, two sessions available:
Or: Please use the links above to join the job fair from your desktop or mobile device and to register for the morning or evening session.
More information is available at communitytransit.org/jobs or by emailing [email protected]
Community Transit is an equal opportunity employer and does not unlawfully discriminate on any basis prohibited by federal, state or local law. We value and encourage diversity within our workforce.
Community Transit is responsible for providing bus and paratransit service, ride sharing, and alternative transportation options in Snohomish County. The agency is building a network of Swiftbus rapid transit lines with Swift Blue Line along Highway 99, Swift Green Line between Canyon Park / Bothell and Boeing / Paine Field, and Swift Orange Line to Mill Creek and Lynnwood in 2024.