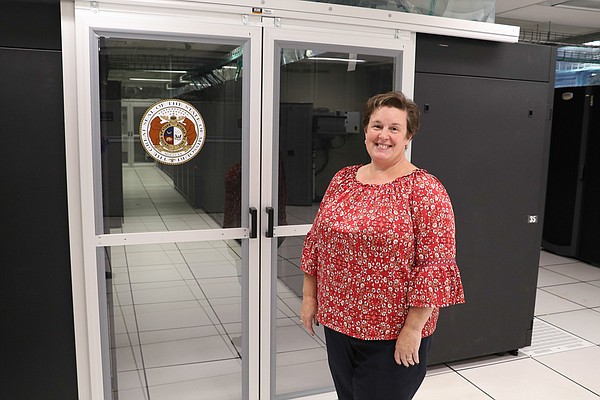 Computer upgrades to overhaul state computer systems
The state of Missouri is on the threshold of a "unique opportunity" to scrap its outdated computer system in hopes of improving how Missouri residents interact with the state government, as well as how state employees work with each other.
The Information Technology Services Division (ITSD) of the Office of Administration has embarked on a project to completely overhaul Missouri's digital government platforms with high expectations and increased pressure to make the most of the investment of $126 million.
By the end of fiscal year 2022, state government digital operations will look very different, said Paula Peters, ITSD's deputy chief information officer.
Passed as part of Gov. Mike Parson's FY2022 budget, Missouri's digital government operations modernization project will leverage a portion of the $2.6 billion the state received in 2021 from the American Rescue Plan fund. Act, according to the budget.
Funding would go towards a new, streamlined portal for residents to access state agency services and the implementation of modern tools to eventually help update 1,200 systems. The funds would also replace the state's outdated Microsoft Office software and seek public feedback on digital government operations.
"We don't often get this kind of money; it's a once-in-a-lifetime opportunity," Peters said. "We have to make sure we're putting the right things in for the long haul."
She added, "These changes would significantly improve Missourians' interactions with their government and the way state employees interact and work with each other."
Limits of current systems
The first computer application in the state's current portfolio is a mainframe COBOL application, first implemented in 1978. Peters said there have been nearly a dozen systems since 1980.
Many of these core systems have been upgraded over the years, but older technology is harder to manage and costs the state and taxpayers more to maintain, she said.
For example, the current central application for processing driver's license renewals is high on the list to be replaced, as it is one of the oldest technologies and does not support the types of updates day and digital interactions that Peters would like to see. She said the new system they are pursuing will be cheaper to maintain, easier to interact with, and include more features.
Not everything is totally set for the redesign, Peters said. But she envisions a day when she won't have to carry her driver's license around with her. Maybe it'll be on her phone soon, she said.
The pandemic has further revealed the need to modernize a number of public IT systems.
State employees were unable to report to government offices and had to access work remotely. Public sector residents faced the same barriers in their own workplaces, but state government offices had more difficulty interacting with the public.
In 2021, the ITSD surveyed state legislators, conducted market research, and examined how other states have set up their own online services.
"I don't know if I've ever seen something that we presented that got so much support," Peters said. "The general consensus was: Yes, this is the opportunity. This is the time to be able to make these investments."
Not all of these upgrades will happen at once, Peters said. She said they are finalizing contracts with companies that will solicit public feedback, called citizen journey mapping, and replace the updated version of Microsoft Office with a more modern productivity and collaboration suite. They are also looking at companies that would build a more modern application infrastructure and the Citizen Portal, which would allow members of the public to log into a single portal to access the wide variety of government services they could need.
She said all of these should be worked on and some completed during this exercise.
"As someone who's worked for the state for over 27 years, it's very exciting," Peters said. "But I'm also a taxpayer, so I'm looking forward to seeing some of the things we put in place."
Breakdown of processing
Digital government transformation will happen through a number of compartmentalized investments.
The first investment is in citizen journey mapping, a process of getting the public's input, in this case, on what they expect from government.
Do they prefer to physically show up at the offices or do they prefer online options? Do they prefer digital agency information to be siled or is it worth spending ARPA funds to merge and streamline information?
Those are the kinds of questions the project would ask Missourians, Peters said.
This part of the project is expected to begin in late fall and run through summer 2023, and pricing will depend on bids received by the ITSD.
The second investment would bring the state a newer and up-to-date productivity and collaboration suite. The state is currently running on an outdated version of Microsoft Office, which is not upgradable in its current form, Peters said.
The new version would be available online and include more collaboration opportunities, which will generally allow state employees to work more efficiently, said Chris Moreland, public information manager for the Office of Administration.
"If we want to reap the benefits of a more digital government, we need to have a more modern tool for collaboration and productivity," Peters said.
Moreland said they plan to select the tool in September and implement it through the fall. The total investment is not yet known as it depends on the tool chosen and the options implemented.
The third investment would implement a modern application infrastructure and establish a new citizen portal. The state currently has approximately 1,200 applications in its portfolio that it uses to perform its work, including the COBOL mainframe application from 1978, as well as newer applications that have been implemented over the years.
Peters said the state is currently reviewing those 1,200 apps to assess their business value and technical viability, and plans to create a roadmap to modernize them in the coming years.
The next piece of this puzzle involves a new citizen portal, which would allow someone to view and manage all of their forms and applications for taxes, motor vehicles, driver's licenses and hunting and fishing licenses in a single portal.
Peters said this system would help avoid bureaucratic confusion the average Missourian might have about which agency to do business with. A person applying for a hunting and fishing license may not immediately know that they need to go to the Department of Conservation website. Instead, the portal would eliminate confusion about state government operations.
Last year, a pilot citizen journey mapping for the project highlighted the complications of opening a new restaurant in Missouri. Currently, this process could involve multiple steps with four different state agencies. In the new portal, users could instead see the simplified 10 steps to opening a restaurant and know that they are, for example, at the second step.
The Citizen Portal platform is expected to be selected in early fall and implemented by 2023, with Citizen Services being added over the next few years as systems are upgraded and able to connect to the Portal .
The fourth and final step in digital government transformation would be to establish data lakes. This would allow the portal to connect and aggregate information, so people wouldn't have to give the state the same information over and over again for each of the different forms. If someone were to move and change their address in the portal, this would be reflected on all forms, instead of having to change it with each individual agency.
This technology is being decided on in the fall and, like the citizen portal, will be implemented over the next few years as the systems are modernized.
"We still wouldn't give access to anyone who isn't supposed to have access to the data," Peters said. "We're not talking about giving wider or freer access to data. It's just about making it better for citizens."