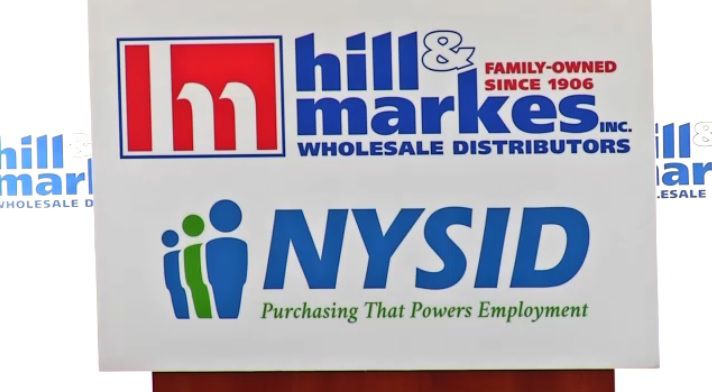 Employment for people with intellectual disabilities
New York State Industries for the Disabled President and CEO Maureen O'Brien is on a mission to help expand employment opportunities for New Yorkers with disabilities.
"The more private businesses as well as the state government know about the benefit of employing people with disabilities, the better," O'Brien said.
People with developmental and intellectual disabilities have difficulty finding employment. But now a new development will help expand the workforce and help government agencies purchase needed supplies.
This week, O'Brien's organization announced an expanded partnership with Mohawk Valley-based supplies distributor Hill & Markes to provide cleaning and janitorial supplies to government agencies and other entities. The move is expected to expand the jobs available for people with disabilities as the company seeks to grow its workforce from the community.
"It's now a one-stop-shop for all janitorial and cleaning supplies a school district, local government, or state agency may need," she said.
The agreement makes Hill & Markes part of the preferred source program for government agencies. Company CEO Jason Packer said his company is looking to hire more people with developmental disabilities, as well as veterans and people of color.
"Instead of saying yes, we're for diversity, we're for unconsciousness," Packer said. "Instead of just saying it, instead of just supporting it, we wanted to act, we wanted to do something."
Packer said he hopes to be an example for the private sector because the disabled workforce is a hard-working workforce.
"They work hard and they care about what they do," he said.
This decision is also beneficial for local governments in New York to obtain needed supplies. At the same time, New York State Association of Counties Executive Director Steve Acquario said there is a clear societal benefit.
"It's usually a population with high unemployment," Acquario said. "Whenever we can use disabled workers for these types of services, we are helping to rehabilitate individuals and be more productive in society."
Advocates also hope Governor Kathy Hochul will sign legislation that will further expand job opportunities for people with disabilities.