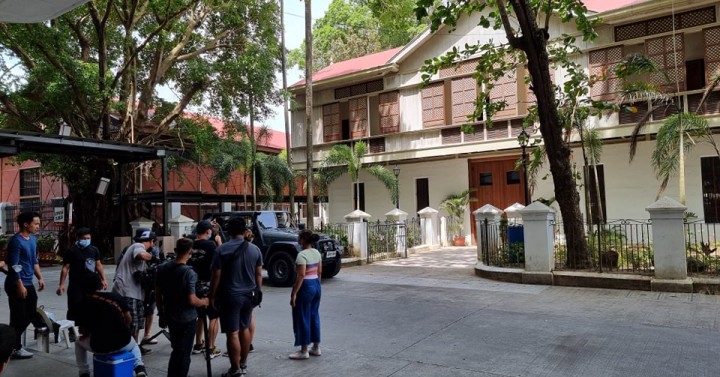 Filming of the Netflix series promotes Iloilo and creates jobs
CITY OF ILOILO – The ongoing filming of the Netflix series "A Love to Kill" has brought business and jobs to Iloilo province and to this city.
City tourism operations manager Florence King H. Erlano in an interview on Tuesday said the film crew rented equipment, paid for private locations, employed local cast and crew, and paid for food. and accommodation.
"In the long term, once the series is released, the impact will be mainly on the tourism sector, especially since it is an international streaming platform," Erlano said.
"Love to Kill" will be a remake of a 2005 South Korean TV drama based on a Japanese manga.
The Netflix series stars Filipino actor Ian Veneracion.
Erlano said that many people got interested in Sagada in the mountain province when it was featured on the same platform.
"We hope to have the same effect in Iloilo, especially now that we are encouraging more visitors," he said.
Filming locations in Iloilo City were Ker and Company Building, Philippine Economic History Museum, Iloilo Esplanade, Iloilo Business Park, Lizares Mansion, the provincial capital, restaurants and other private places.
In the provinces, the series has already filmed part of the show in the cemetery of the town of Janiuay, and Happy Farm in Pototan.
This week they are filming in the Bucari pine forest in the municipality of Leon.
"A precaution is that they don't announce their location before filming for minimal exposure to the public," he added.
The city government also provided the cast and crew with a free reverse transcription-polymerase chain reaction (RT-PCR) test to ensure they are safe from coronavirus disease 2019. (Covid-19).
The coordination of the filming of the series took place as early as December last year.
The cast and crew arrived March 12 and will film the series until April 5, 2022.
"The aim is for the series to be released on Netflix within the year, although there is no specific date yet," he added. (NAP)