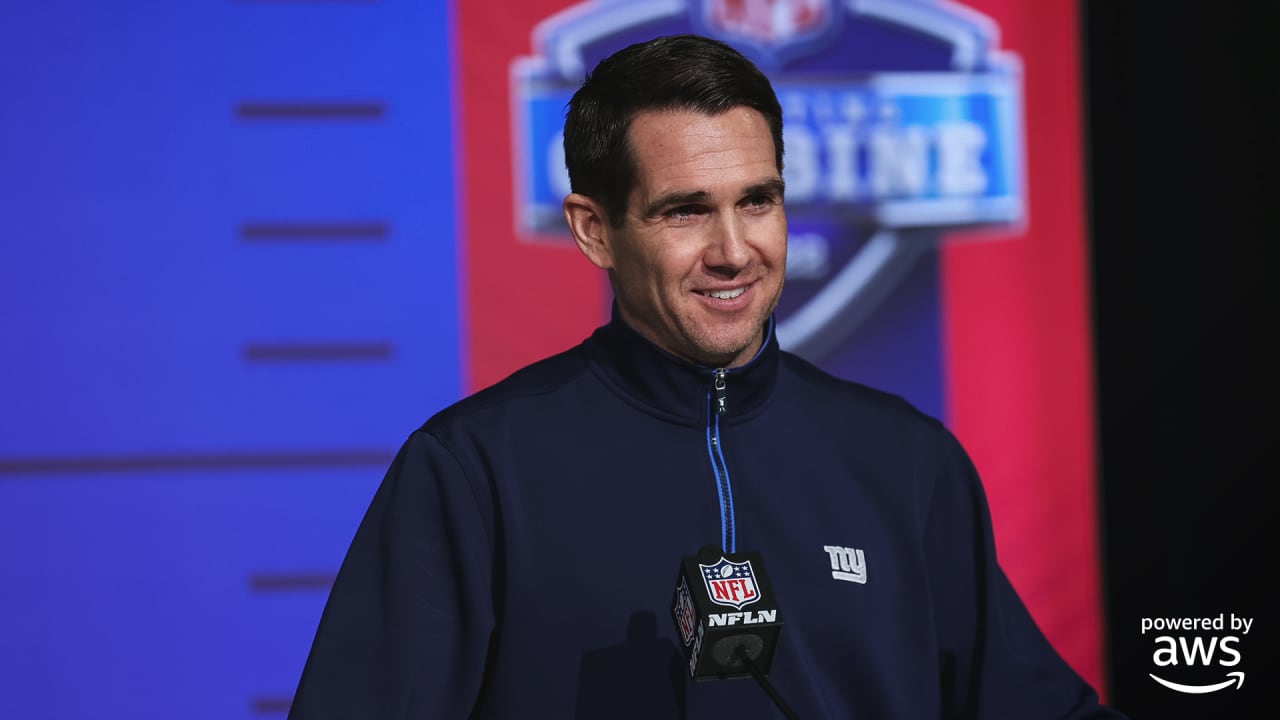 General manager Joe Schoen tackles a long to-do list with free agency and a draft around the corner
[ad_1]
Schoen's biggest decision was hiring Daboll as the Giants' new head coach. Daboll spent the previous four seasons as the Bills' offensive coordinator, and the familiarity between the two men created a seamless working transition during their first month with the Giants.
"That's definitely been the case, and our process of giving coaches a list of players to look at in free agency and the draft, we're kind of aligned on how much work we're going to ask them to do and they're going to have a say when it comes to free agency and the draft," Schoen said. "At the end of the day, Brian and I will get together at the end and make the best decision for the organization."
One of the more notable choices will be determining which players will be released or traded as they reshape the roster with competitive and financial goals in mind. Schoen said he wants to take $40 million off the payroll, which will inevitably lead to painful decisions about which players have been productive and popular.
"There are a lot of 'if then' scenarios, where if it happens then we can do it, but if it doesn't happen then we have to go that route," Schoen said. "A lot of contingency plans – there are plans A, B, C, D, E, F, all the way because some things are out of your control. You try to do what's best for the short-term and long-term organization.
"I will be meeting with some of our current players' agents who are here. They also have college prospects, but mostly talk to the guys on our current roster. We have another two weeks to try and figure it all out and that's the start of the process."
Schoen has been on many combines during his 20-year NFL career. But this combine is different, just because he sits in the big chair.
"A lot more people are shooting at you, whether it's agents wanting to talk to you or an interview like this that I haven't had to do in the past," Schoen said. "But you always assess the players. You try to get to know them as people. You also try to see how they perform on the pitch, so that part – the screening aspect, the medical aspect, which are the real priorities, are always the same."
Although some players refuse to practice and Schoen's responsibilities have changed, the combine remains one of his favorite events.
"I love the combine harvester," he said. "I would like all the players to play because it's hard in the spring with everything that's going on to go to every university to see these kids play. If they're all working here it takes away from you knowing if the Ohio State and USC go the same day, you don't have to decide which prospects you're going to see Not to mention the most important part is the medical exam, which everyone here goes to, so we can get that , which is why the combine was originally created."
Like most in his profession, Schoen is an early riser who usually arrives at Giants headquarters when it's still dark.
"1925 Giants Drive – I spend more time there than anywhere," he said. "I'm a guy who trains in the morning and I prefer to arrive early and train. The rest of the day there are too many things you can't go in and train or you try to work and people send emails. The earlier I get there, the less my phone beeps with emails and stuff like that.
But if he chooses to take a brief getaway, he has a place to go.
"My wife looked at a house and we have this," Schoen said. "But I haven't been back to Buffalo. My son had a basketball game on Jan. 22, the day after I was hired, and I haven't been back yet. Hopefully I can come back in March and see my dogs. I saw my family, but I have two dogs and haven't seen them, so it would be nice to come back to Buffalo at some point.
Although he's completely immersed in his job, Schoen said it's still a bit surreal that he's in his current role.
"It still hasn't struck me that I'm the general manager of the New York Giants," he said. "I've just been head down everyday where the next thing you know is 9:30, 10 at night. I really haven't gotten any air. That's what I have the It's the offseason. It's free agency and the draft. Having worked with Daboll before, things seem very normal.
"If you didn't like it, you couldn't do it. I love it. I'm passionate about it. The Mara family, the Tisch family, the fans, I don't want to disappoint anyone and I want to do the best that I can. So if that's what it takes to get us back to where we want to go, then I will.
[ad_2]
Source link