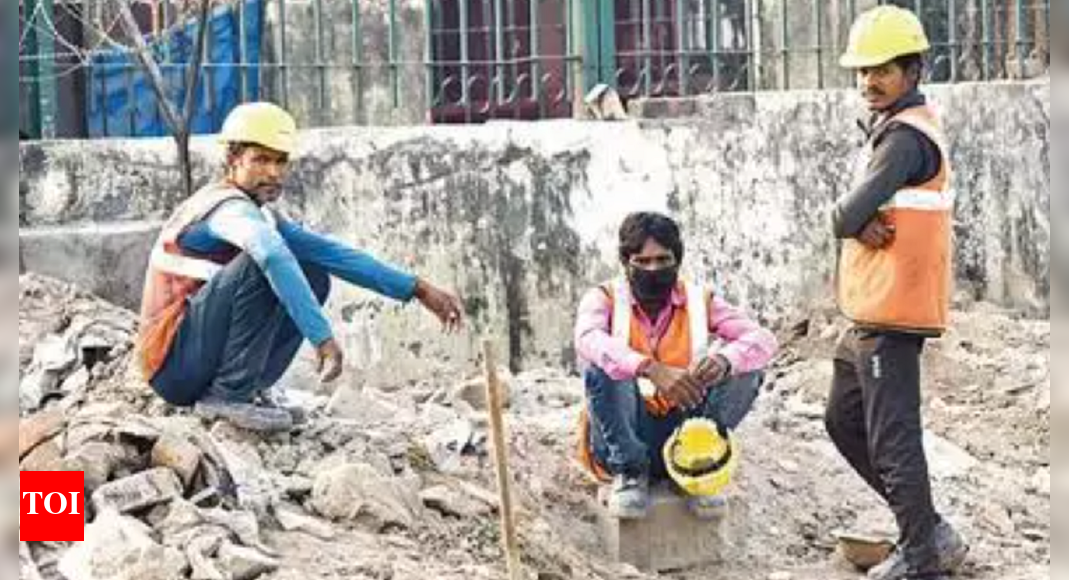 Greater Noida: soon you will be able to hire workers on the app | News from Noida
GREATER NOIDA: The Greater Noida Industrial Development Authority (GNIDA) has asked a private agency to develop an app that will contain all the data relating to the availability of workers in the city.
Currently, workers congregate in Delta Sectors 1 and 2 and Nat Ki Madhaiya, where they are hired for various jobs through contractors. When the app is developed, residents, as well as GNIDA, can hire workers directly through it.
Not only the name of the workers, the app will contain other details like their age, address, Aadhaar number, skills and even how much a customer will need to pay. And like the apps of some of the taxi aggregators, each worker will have a rating based on their performance.
Officials said hiring workers through the app would not only improve their performance, but also eliminate the practice of negotiating hourly rates. The cost and name of the app has yet to be decided, but officials said it will be borne by the agency, Aadharshila. The agency will likely make a presentation to a GNIDA team in a week's time.
GNIDA CEO Narendra Bhooshan has given in-principle approval for the development of the app. The final wink will depend on the presentation of the agency.
"There are two working chowk in Greater Noida – near Delta 1 and 2 roundabout and at Nut Ki Madhaiya. A large number of day laborers come there every day in search of work. We decided to prepare a database of these workers and upload it to the app. It will help people hire workers without having to negotiate, "said a GNIDA official.
At a GNIDA meeting, discussions also took place on the possibility of setting up facilities such as toilets and tea kiosks at workstations. The creation of a training center was also discussed.