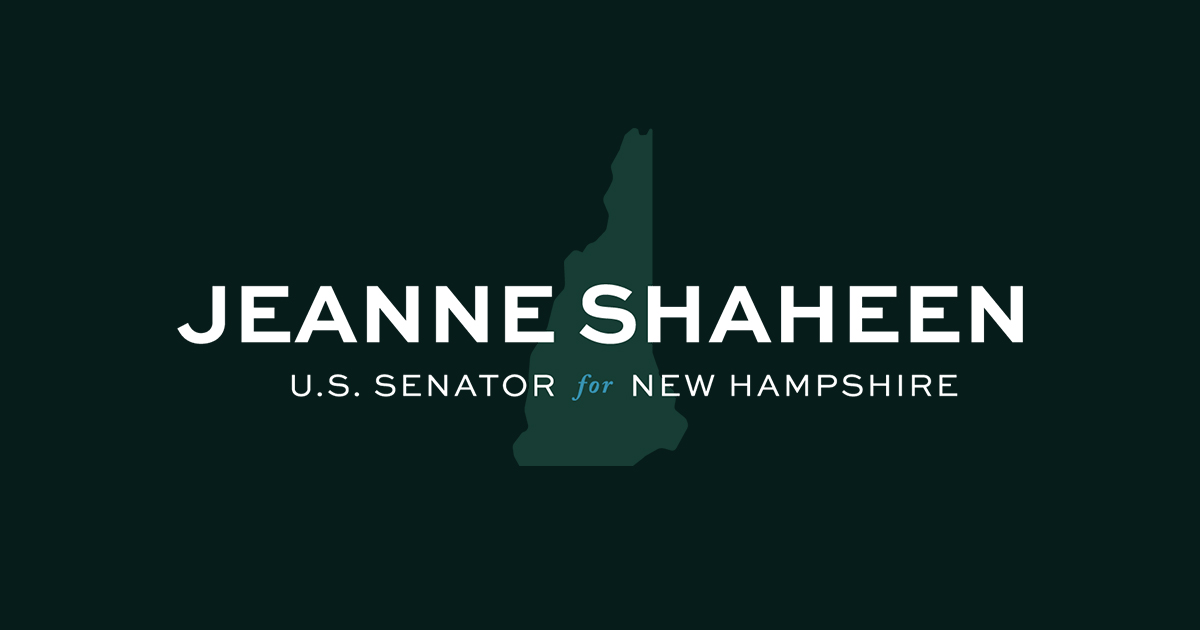 ICYMI – In new NBC documentary, Shaheen addresses energy attacks against US personnel
23 December 2021
** Shaheen led efforts in the Senate to provide care, time off and benefits to federal government employees and their families with brain injuries suffered, originally in Cuba and China and now around the world whole, under mysterious circumstances. **
** Shaheen's provision in the Fiscal Year 2022 Defense Bill that requires the administration to appoint senior national security officials to stage a whole-of-government response and assist those suffering from directed energy attacks will soon become a law **
(Washington, DC) – In a documentary recently released by NBC News, "Fighting an Invisible Enemy: The Voices of Havana Syndrome," U.S. Senator Jeanne Shaheen (D-NH) discusses directed energy incidents that have affected U.S. personnel and Urgent Need Shaheen led efforts in the Senate to provide care, time off, and benefits to federal government employees suffering from mysterious brain injuries that U.S. personnel and their families suffered while serving overseas.
In the documentary released Wednesday, Shaheen discusses the need to uncover the causation of the attacks, which still remain a mystery, and the urgent need to provide care to Americans who have been affected by these incidents. It also highlights the efforts of the Biden administration to prioritize this issue, which unfortunately was not treated with the same seriousness by the previous administration. In the documentary, and as reaffirmed by Shaheen's constant questioning during the relevant Senate committees on foreign relations and armed services, she underscores the need for greater transparency on the part of the agencies to better coordinate and provide equitable care to those who suffer from their injuries due to these attacks.
Shaheen speaks with NBC News about the directed energy attacks for a new documentary released Wednesday.
The documentary can be viewed in full here or on NBCnews.com.
Senator Shaheen has long supported government workers and their families who suffered these mysterious injuries from directed energy attacks, and led efforts in Congress to provide them with essential health benefits. President Biden's upcoming Fiscal Year (FY) 2022 National Defense Bill includes a Shaheen provision based on his stand-alone legislation that will reform the US government's investigation and response to energy attacks suspected, and will improve access to care for affected individuals. Specifically, the provision will require the president to appoint a senior national security official to organize a whole-of-government response and order the heads of relevant agencies to designate senior officials to lead their agency's response.
Shaheen's Fiscal 2022 Defense Bill's provision builds on his efforts to strengthen Congressional oversight over directed energy attacks. In the FY2021 NDAA that became law, Shaheen managed to include language to expand a legal provision she had previously written to provide long-term emergency care benefits to all U.S. government employees. and their dependents who were mysteriously injured while working in China and Cuba. Earlier this year, legislation co-sponsored by Shaheen, led by Senator Collins, to support public servants who suffered injuries from directed energy attacks was enacted.
Wednesday, Shaheen spoke with NBC's chief Washington correspondent and chief foreign affairs correspondent Andrea Mitchell about this matter, which followed Secretary Blinken's visit to John Hopkins Medicine, where State Department employees are now also receiving care for brain damage caused by directed energy attacks. Senator Shaheen and Senator Collins (R-ME) called on the administration to expand access to care at Walter Reed for those affected by these incidents, which Shaheen shared with Mitchell. See the full interview here.
###
---
---
Next post Previous post