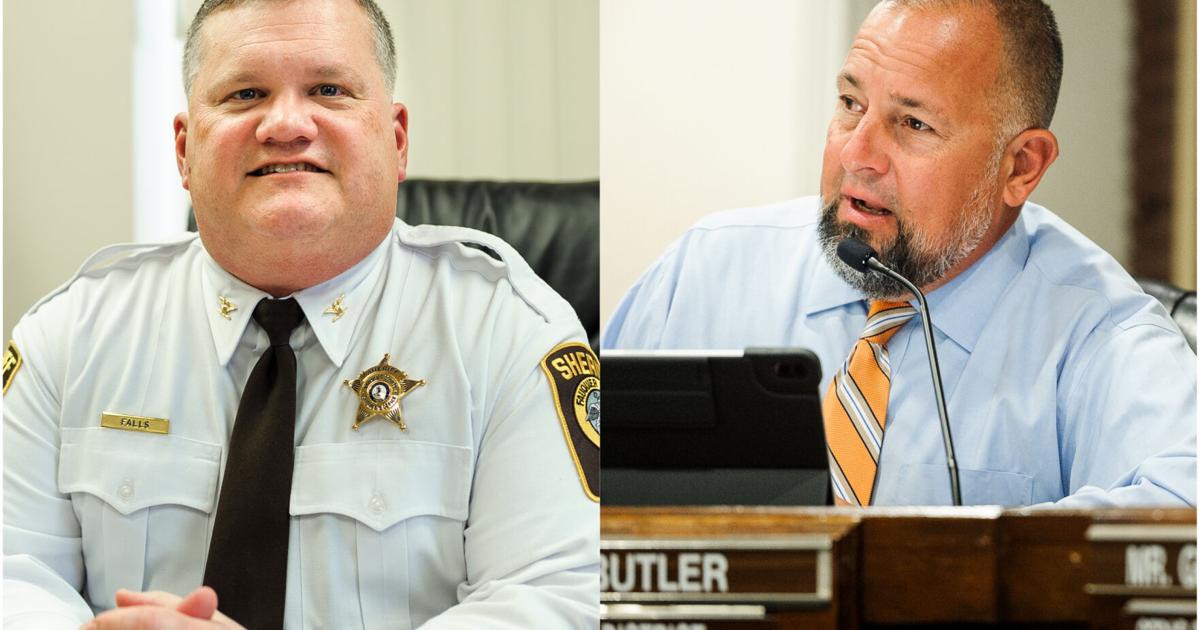 Jeremy Falls and Chris Butler both seek Republican nod in special election for sheriff | News
After former Sheriff Bob Mosier (R) resigned On Jan. 18 to take up cabinet posts in Virginia Governor Glenn Youngkin's administration, two men have now announced they will run in a special election to serve out the remainder of his term, which ends Dec. 31, 2023. The county is in the process of petitioning the circuit court to hold a special election on Nov. 8.
One of the candidates is Acting Sheriff Jeremy Falls, the highest-ranking deputy under Mosier. After serving as an intelligence analyst in the U.S. military, he joined the Fairfax County Sheriff's Office and served there for 20 years before coming to Fauquier County in 2016; he was promoted to lieutenant colonel in 2018. When Mosier resigned, Falls was sworn in as acting sheriff and will serve in that capacity until after the special election.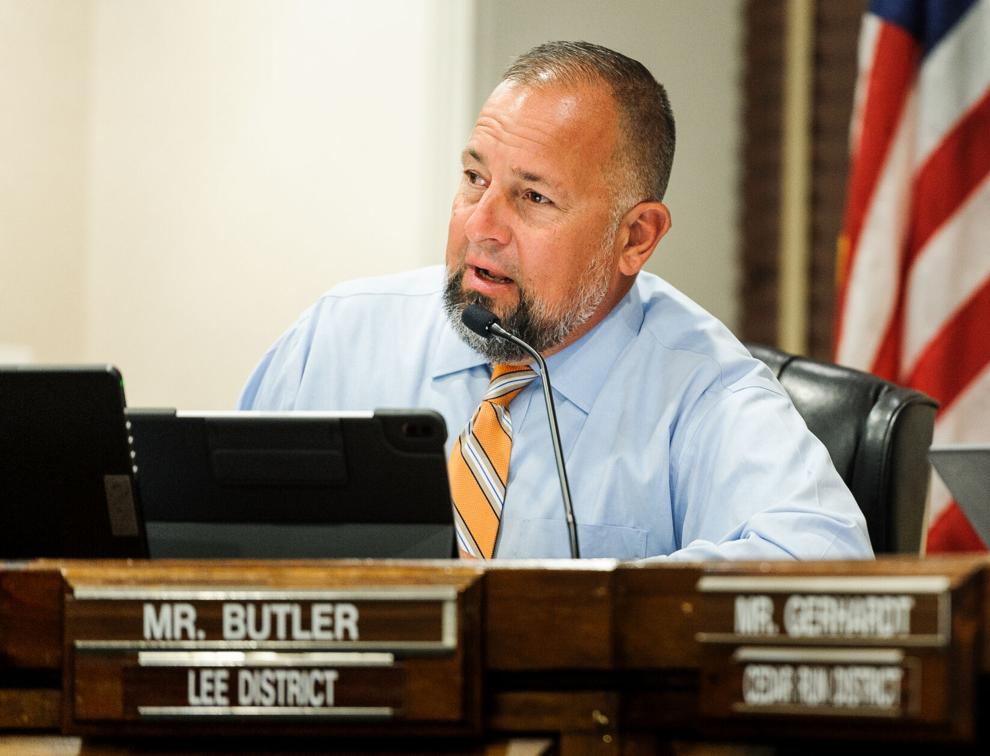 The second person to declare his candidacy is Lee District Supervisor Chris Butler, who worked for a decade in the sheriff's office until a serious injury suffered on the job forced him to seek another career. First elected as a supervisor in 2016, Butler has since served on the council's public safety committee. He works as an Occupational Safety Manager for SW Rodgers, a heavy construction company based in Gainesville.
Both men are from Fauquier County and are seeking to run as the Republican Party's officially endorsed candidate. This means that the likely winner of the special election in Fauquier, a deeply conservative county of 73,000, could be chosen not in November, but much sooner by members of Fauquier County's Republican committee, by convention attendees. of the party or by Republican primary voters.
Republican Committee Chairman Greg Schumacher did not respond when asked when and how the nomination process would be decided. Fauquier's Republicans held a primary in 2019 to determine their nominee for sheriff; Mosier won that primary with 4,084 votes – 81% of the total – and had no opponents in the general election.
While stressing that he intends to seek the Republican nomination, Falls did not rule out running as an independent if the party committee selects someone else. "I want the people of this county to have the best leader possible," Falls said Monday.
Butler also left open the possibility of running as an independent, depending on the nomination process chosen by county Republicans. "I wouldn't give up my conservative beliefs to influence in some way," he stressed.
On Monday, supervisor Rick Gerhardt endorsed Butler, calling him "extremely brilliant and forward-thinking" and noted his "incredible passion for serving Fauquier." The board's remaining Republican supervisors, Holder Trumbo (Scott District) and Chris Granger (Center District), each said this week that they were not yet ready to endorse a nominee. The county's top prosecutor, Commonwealth Attorney Scott Hook, was elected in 2019 as a Republican; he did not respond to a request for comment.
Fauquier County Democratic Committee Chairman Max Hall did not respond to a question about potential Democratic nominees. No Democrat had announced his intention to run as early as Tuesday.
Under Virginia law, sheriffs are "constitutional officers" directly elected by the voters of a county. While sheriffs receive their funding from local and state taxes, their status as "constitutional officers" makes them largely autonomous and free to hire and fire as they see fit. In Fauquier, the sheriff's office—which includes jail and court security—has a total budget of $22 million and employs approximately 185 people.
Advancing Mosier's vision
Falls, 50, of Warrenton, highlighted his leadership experience by running in the special election. Although his management style is different, Falls said in an interview Monday that Mosier's vision for the sheriff's office is one he shares. "We have similar philosophies about what we should do," Falls said.
Mosier's appointment to Youngkin's firm is an indication that the sheriff's office must continue on the same path, he said. "[Mosier's appointment] really magnifies what we do in Fauquier County," Falls said. "We have achieved a lot and I want to see it through to the end."
Falls highlighted recent initiatives such as integrating mental health professionals with patrollers, working with the county to implement a mental health crisis center and creating a closer training relationship with federal law enforcement agencies. Five sheriff Fauquier's deputies attended the Federal Bureau of Investigation's National Academy, for example, a course Falls himself took while working in Fairfax County.
In 2018, under Mosier's tenure, the sheriff's office also gained accreditation for the first time from the Virginia Law Enforcement Professional Standards Commission. "We've made so much progress in improving our professionalism…in our interactions with the public," Falls said. And part of that focus on professionalism is "creating opportunities for growth" for staff, particularly in terms of continuing education, he said.
Falls himself holds a bachelor's degree in human resource management and two master's certificates. He is currently enrolled in the Master of Public Administration program at George Mason University, one of four Fauquier Sheriff's Deputies currently enrolled in master's programs.
When it comes to choosing between him and Butler, Falls said the decision should come down to experience. "I think if you took our names off a resume, I think [my experience] is what people are looking for," he said.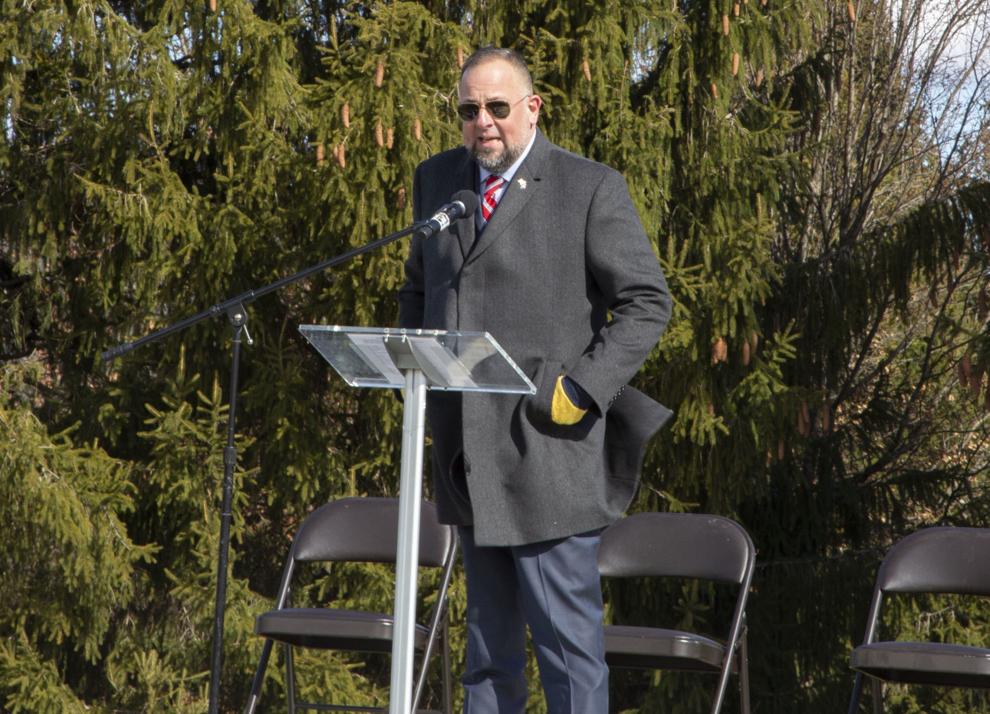 "Inundated" with calls
Butler, 53, of Remington, primarily targets the men and women who work in the sheriff's office. When Mosier resigned, Butler said on Tuesday he was "inundated" with calls from sheriff's office employees and county residents asking him to run, noting that he had no initial plans to. put his hat in the ring when Mosier's nomination was announced.
"I've spoken with members of the department, and their messages have been that they want someone to lead them who listens to them, lifts them up and supports them, respects them and gives them the things they need to be good. great deputies," he said. noted. Keeping MPs in the force is the main challenge facing the agency today, he said.
Butler began working for the Sheriff's Office as a dispatcher while still in high school, progressing to the patrol division when he left the force in 1996. He was first hired as dispatcher by Sheriff Ashby Olingerprogressing to assignments in the prison, the courts, and eventually the patrol division.
These experiences, he argued, make him well suited to meet grassroots needs, promising to create intra-agency committees to allow staff members to voice their ideas and concerns. "I will maintain a 100% open door policy," he promised agency employees and the public. He also said he would promote people within the organization when possible. "We couldn't send a better message to employees, that you can reach the top with hard work," he said.
Butler also drew on his experience as both a frontline deputy and as a human resources and safety manager for SW Rodgers. "I've been involved in policy development, interviews, and hiring and firings. I work hard to reduce the number of accidents and injuries," he said. And, he pointed out, his years as one of the county's top five decision makers have given him unique insight into the workings of local government and budgets, experience he says would be invaluable in advocating for the county. interests of sheriff's deputies and other employees.
Butler was reluctant to oppose Mosier or Falls. "I don't like to compare myself to others. We all have strengths and weaknesses," he said. "I'm not racing against anyone. I run a race for the men and women of the sheriff's office and county citizens.