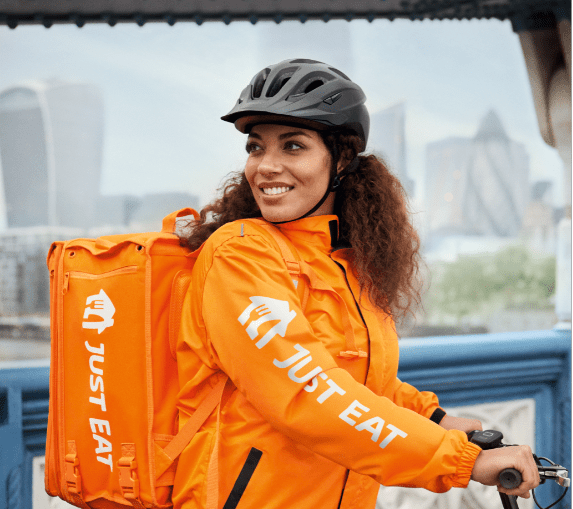 Just Eat will create 1,000 jobs as part of a new agency work model
Digital delivery company Just eat has announced plans to create 1,000 new positions as part of its new agency worker model for couriers in the UK.
The plan which is expected to be implemented in March 2021 will see all people hired to work for the service entitled to hourly wages, minimum / living wages and pension contributions.
In addition, certain statutory benefits including paid leave, sick pay, maternity, paternity and adoption leave, paid leave and parental leave should also be included in workers' contracts.
The company also confirmed that the roles will be a mix of full-time, part-time and zero hours and all agencies workers will benefit from training and "covered by the competent insurance ".
Just Eat was one of the few companies in the UK to experience strong growth during the pandemic. In October, the company revealed that its sales grew 46% in the third quarter of 2020, which was probably due to its partnership with Mcdonalds and Gregg.
Andrew Kenny, Director of Just Eat UK, said: "As the market leader in online meal delivery, we believe it is our responsibility to provide couriers with a wide range of work options and benefits.
"From our experience in other European markets we know that many couriers appreciate the benefits and protections offered by our new model and with the use of electric vehicles this launch will also help us build a sustainable future for food delivery in the UK. "
He added, "This is an important milestone for us that will support the strong growth of Just Eat, enabling us to bring the best service and value to our customers and restaurant partners.