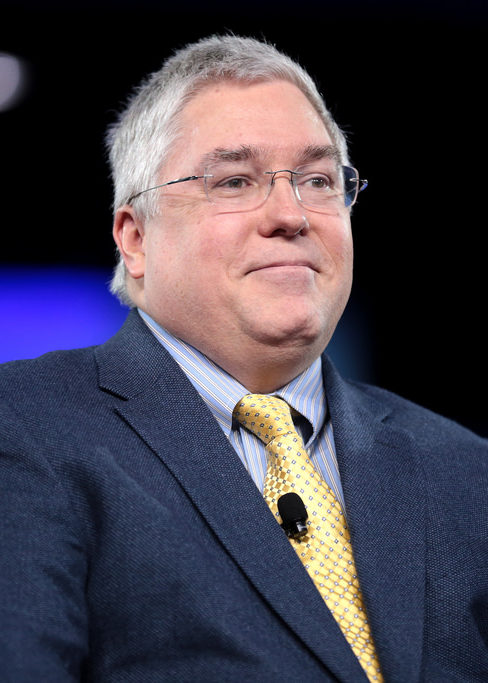 Morrisey discusses office priorities during budget presentation
CHARLESTON, W. Va. – The West Virginia attorney general's office submitted a budget proposal with no changes from its two previous budgets, but its senior officer advised lawmakers to prepare for future funding requests.
Attorney General Patrick Morrisey made a presentation to the state Senate Finance Committee on Monday on the agency's budget. The attorney general noted that the two previous budgets were each worth $4.9 million and he expects the office to need an identical amount.
Still, Morrisey added that the agency may need additional funding as it is embroiled in multiple legal challenges against the Biden administration.
"At this time we are not asking you for additional money, but we may need to come back to you in the coming months to ask you again, depending on the status," he said.
"These are huge priorities for the citizens of this state, and I want to be sure that we continue to advance those interests."
Morrisey's office is involved in lawsuits challenging federal vaccine mandates and the Federal Environmental Protection Agency, in addition to ongoing efforts to combat opioid misuse.
The United States Supreme Court last week ended the federal government's policy requiring employees of large companies to get the coronavirus vaccine or be tested weekly. The judges ruled that the Occupational Safety and Health Administration's rule affecting businesses with at least 100 employees was overstated. The court allowed a mandate affecting most health care facilities to continue.
West Virginia was a party to the lawsuit. Morrisey noted that the state is embroiled in three other legal challenges over coronavirus-related policies.
"We expect more cases to come in the future," he said.
The Supreme Court will hear oral arguments Feb. 28 in West Virginia's challenge to the federal government's authority over air emissions. The petitioners are asking judges to consider overturning a decision by the United States Court of Appeals for the District of Columbia Circuit, in which judges struck down a Trump administration rule giving states flexibility to reduce carbon dioxide emissions.
The three-judge panel struck down the affordable clean energy rule last January, saying the Trump administration misunderstood the Clean Air Act and national air quality standards when drafting of regulations. The policy replaced the Clean Power Plan, the Obama administration's effort to reduce emissions.
West Virginia, 19 other Republican-led states and coal mining companies argue Congress has failed to grant the EPA broad authority to regulate carbon emissions. The parties further argue that extended monitoring would have significant economic effects.
"This is very important to West Virginia and many of our energy jobs as this administration attempts to unilaterally decarbonize our nation," the attorney general told state lawmakers. "Consistent with the cases we have filed over a long period of time, we try to ensure that all climate-related issues are dealt with by legislative bodies so that everyone has a chance to participate."
Morrisey added: "If we lose, we are extremely concerned about the price of energy. We are concerned about what may happen to the jobs base in West Virginia," Morrisey said. "We are going to spend a lot of energy and time on this issue."
Legal efforts related to the opioid crisis continue; Morrisey expects trials involving drugmakers to begin in April and additional procedures to begin in September. He said payments to states should be based on the impact of dependency on areas rather than population size.
"These are big cases for the state of West Virginia. We are very well positioned," he said. "We will continue to make them work hard."
Morrisey also spoke about his office's efforts to combat Medicaid fraud. The West Virginia Attorney General's Office received the Medicaid Fraud Enforcement Unit from the State Inspector General's Office in September 2019. According to Morrisey, his office handled 186 open fraud cases per year during of its tenure, and indictments and criminal charges have increased by 50% over the last three years of the Office of the Inspector General's work.
The Senate Finance Committee also heard presentations from the Office of the West Virginia State Auditor and the Office of the West Virginia Secretary of State.