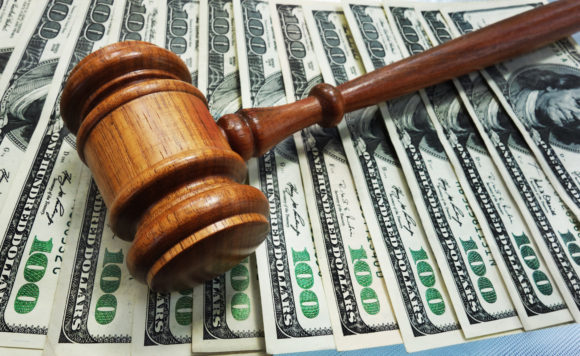 NDI Office Furniture, LLC, based in Nashville, the largest distributor of office furniture in the Southeast and Midwestern United States, has agreed to pay $ 150,000 and provide other significant relief to settle a federal lawsuit for sex discrimination and reprisals filed by the United States Equal Employment Opportunity Commission. (EEOC), the federal agency announced today.
According to the EEOC lawsuit, in September 2015, a female candidate attempted to apply for a vacant position in the NDI warehouse in Birmingham. She was informed by NDI management that NDI had not hired women for warehouse positions. In response, she complained directly to the president of NDI that such a policy was discriminatory. A few weeks after his complaint, NDI fired his son, who was an employee, and did not offer him a job.
Title VII of the Civil Rights Act 1964 prohibits employers from hiring a person on the basis of gender. Title VII also prohibits an employer from firing an employee because of a discrimination complaint from a close relative. The EEOC filed a lawsuit (EEOC v. NDI Office Furniture, LLC, Case # 2: 18-cv-1592-JHE) in US District Court for the Northern District of Alabama after an investigation was conducted by the Birmingham district office of the EEOC and after the agency first attempted to reach a pre-litigation settlement through its conciliation process. The agency sought back pay as well as compensatory and punitive damages, and an injunction on behalf of the mother and son, who were the original plaintiffs, and a category of women discriminated against.
In addition to $ 150,000 in monetary relief, the three-year consent decree settling the lawsuit requires NDI Office Furniture, LLC to provide training to its employees, supervisors and managers on its obligations under the law and to change its policy. anti-discrimination if necessary to comply with Title VII. The executive order also prohibits NDI Office Furniture, LLC from engaging in any discrimination or retaliation on the basis of sex and requires the company to post notices on its notice boards informing employees of their right to contact the EEOC's. they believe they have been victims of discrimination or reprisals.
"Gender-based barriers to employment persist today, especially in traditionally male dominated fields," said Bradley Anderson, district director of the EEOC Birmingham district office. "Employers should make employment decisions based on the ability of the candidate instead of outdated gender stereotypes. Title VII protects men, as well as women, against denial of employment opportunities on the basis of their gender.
EEOC regional lawyer Marsha Rucker added: "The EEOC remains vigilant to challenge systemic discrimination in hiring. If necessary, we stand ready to file complaints against employers who have archaic policies prohibiting the hiring of women for certain jobs. In addition, this case recalls the prohibition in Title VII against reprisals by third parties. Title VII protections against retaliation extend to third-party friends or family members of a party who files a workplace discrimination complaint.
According to company information, NDI Office Furniture, LLC is a Tennessee company that covers most of the 15 Southeastern states and has three distribution centers in Ocala, Florida, Birmingham, Alabama and Dallas, USA. Texas, as well as a corporate headquarters. and the Southeast Customer Service Center in Nashville, Tenn.
Source: US Commission for Equal Employment Opportunity
The most important insurance news, delivered to your inbox every business day.
Receive the trusted insurance industry newsletter