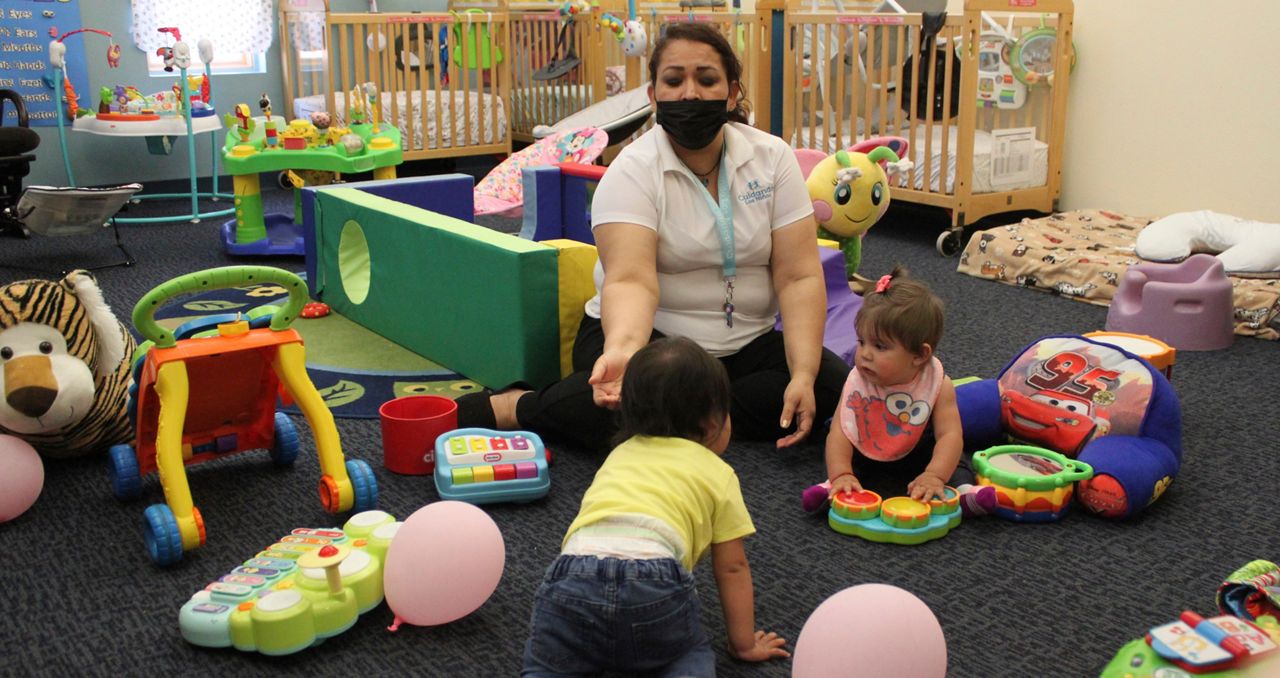 New York City Child Care Spending Analysis
The New York child care industry was in dire straits even before the COVID-19 pandemic hit, but after it hit, over 3,500 providers had to close their doors between January 2020 and July 2022, according to The Children's Program.
Billions of dollars in stimulus funds have been spent by the federal government to shore up the sector through the CARES Act and stabilization grant fthrough ARPA.
While New York's Office of Child and Family Services (OCFS) is still distributing federal funds to child care providers, to date the agency has distributed over a billion dollars.
"And we have another billion to distribute through various initiatives," said Nora Yates, acting deputy commissioner of the OCFS Division of Child Care Services. Capital tonight.
An analysis just released by the OCFS and the Raising NY Coalitiona cross section of parenting, early childhood, education, business and health organizations, including Education Trust NY and The Children's Agenda, show how that money was spent.
Among the findings of the analysis, which included information from 13,578 childcare relief fund recipients:
Improvements made by OCFS between CARES II and CARES III allowed more providers and different types of providers, including more home-based providers, to access relief funding
Collecting data on the sex, race and ethnicity of providers is necessary to monitor and promote equity in access and distribution of funding
How providers spent relief funding varied by provider type, with a a greater proportion of home-based programs, including home child care, family group child care, and some license-exempt child care, spend money on rent, mortgage, and utilities than center-based programs, which spend a larger portion of funding on staff costs
Data collection that does not track the age of children served limits transparency and accountability, and has a particular impact on our ability to effectively support infants, toddlers and their families
"It was important that we got as much money and support as quickly as possible," Yates said.
When asked what the OCFS learned from the analysis, Yates said listening to providers was key to the programs' success.
"We learned, above all, to always partner with our vendors and figure out how it would work best for them. We learned that we needed to make the process as easy as possible for them," she said.
The Raising NY coalition included recommendations in the report. They include the following:
Include key and impacted stakeholders in the planning phase of all grants and establish a continuous feedback loop
Increase and expand the capacity of the online grants and applications portal
Increase data collection and transparency
Establish an equity-based distribution process
Ensure that relief funding does not impact eligibility for social services and other benefits
Provide needed short-term financial assistance while working to transform the child care system
yates said capital tonight that the OCFS will be conducting additional analysis of child care deserts this fall.
"The governor is investing $100 million to work on these really hard hit parts of the state," Yates said. "We just deployed $70 million of that amount, and the remaining balance providers are applying right now."