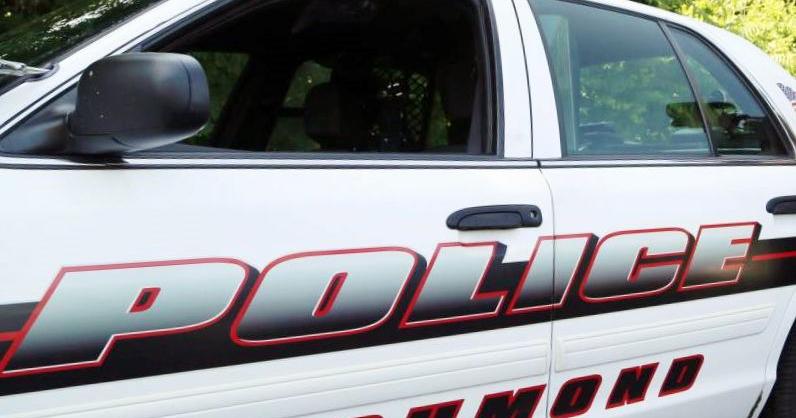 Richmond and 4 other Rotary communities receive federal grant to hire police officers | Daily news alerts
RICHMOND – The Justice Department has awarded more than $ 750,000 in grants to law enforcement agencies in Rhode Island, including the Richmond Police Department, to help with the hiring and retention of officers in charge of the local police.
Richmond is one of five agencies that were selected in a competitive process, the ministry's Office of Community Policing Services, or COPS, said in a press release. The COPS hiring program provided more than $ 139 million in all 50 U.S. states under the latest grant, with direct funding going to 183 agencies.
In the final round, Richmond will receive $ 125,000 to be used specifically "to hire new police officers or rehire other law enforcement officers, thereby increasing their community policing capacity and crime prevention efforts," according to one. Press release.
Although the city's population has grown over the past decade and dramatically over the past two years, the Richmond Police Department has remained the smallest law enforcement agency in Washington County with just 14 officers. sworn in, including Police Chief Elwood M. Johnson Jr. In addition, the agency maintained jurisdiction over the Chariho campus, which is home to both middle and high schools and is home to around 3,000 students and staff.
"In the Chariho area, one of the best models of community policing is the School Resource Officer program, where thousands of our students gather daily during the school year," Johnson said. "We have been fortunate to have quality police officers working in this capacity, such as ORS Brock Taylor, our current ORS, who has fostered trust and positive relationships with our community's youth and school staff, which contributes to reducing juvenile delinquency. by proactive means and by helping young people to resolve conflicts. Continuous improvement of the safety of our schools is an absolute priority for our department and our neighboring mutual legal assistance partners.
Johnson said the grant money, which the chief requested in June, would be used to provide the department with an additional full-time sworn officer. Federal funding, if approved by Richmond City Council, would cover 75% of the pay, training and benefits costs of the new position over three years. The city would be required to fund the remaining 25% of the cost, Johnson said, while being financially obligated to hold the post for at least an additional year after the three-year grant period ends.
Richmond City Council would still be required to formally accept the grant before funding can be obtained. Johnson said he intends to present the grant to the board at an upcoming meeting.
"Our local law enforcement partners play a critical role in the Department of Justice's violent crime reduction strategy," said Acting US Attorney Richard Myrus. "The COPS hiring program and grants today reflect our commitment to local law enforcement, community policing, and the larger goal of protecting the people of Rhode Island by reducing violent crime. "
Other Rhode Island communities that received grants in the last round included North Providence, Scituate, Smithfield and Tiverton.
The COPS Hiring Program is a competitive rewards program aimed at reducing crime and advancing public safety through community policing. The CHP provides funds directly to law enforcement agencies to hire new law enforcement officers or re-hire other career law enforcement officers, thereby increasing their capacity to community policing and their crime prevention efforts.
Of the 183 grants awarded by agencies, about half will use the funding to focus on building legitimacy and trust between law enforcement and communities; 41 agencies will seek to address high rates of gun violence; 21 will focus on other areas of violence; and 19 will focus resources on combating hatred and domestic extremism or supporting the police response to people in crisis.
Since its inception in 1994, the PSC has invested more than $ 14 billion to advance community policing, including grants to more than 13,000 state, local and tribal law enforcement agencies to fund hiring. and the redeployment of more than 135,000 agents.
To learn more about the COPS hiring program, visit https://cops.usdoj.gov/.