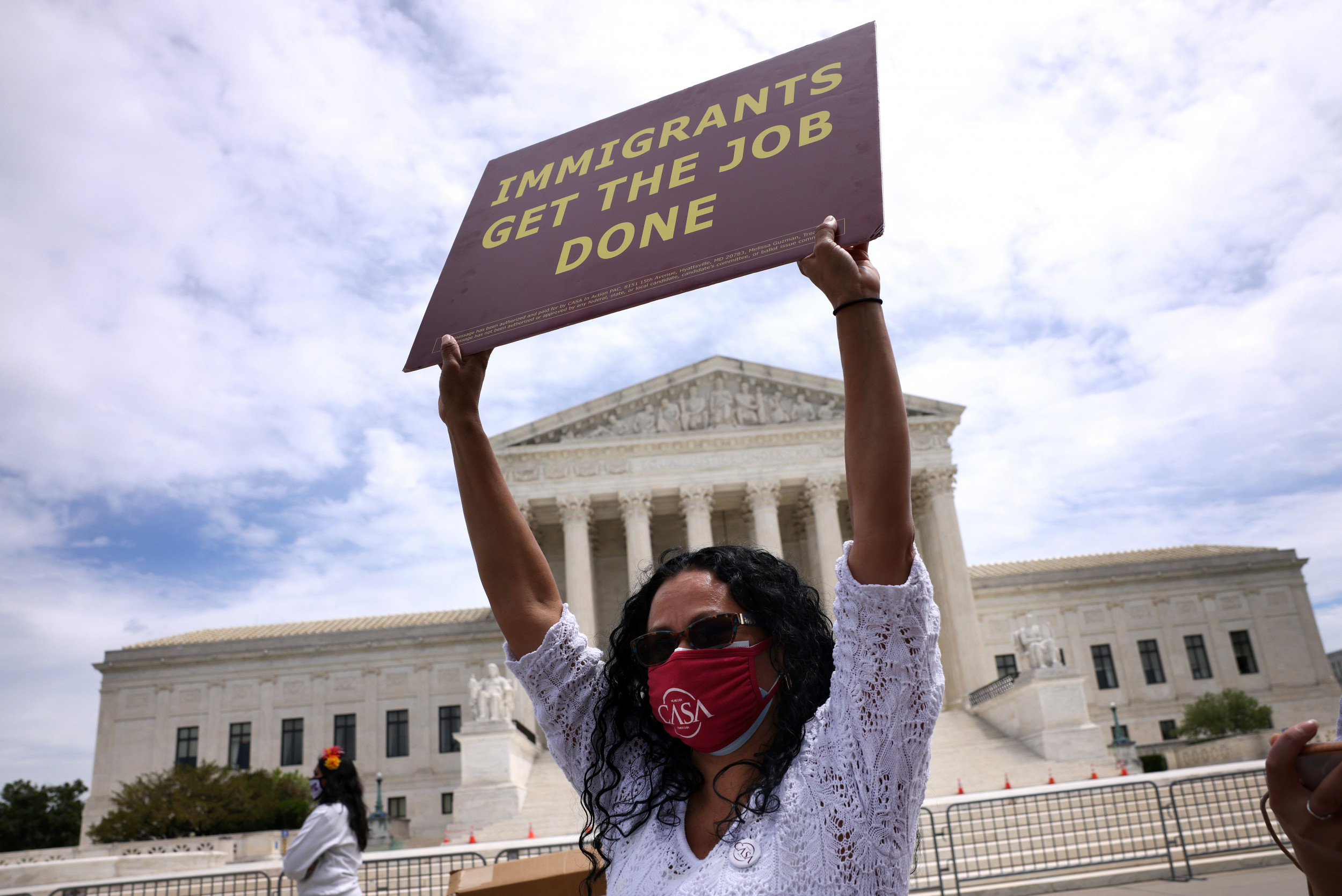 Solving the backlog of 1.6 million immigration court cases means moving it away from DOJ, judge says
[ad_1]
The House Judiciary Committee's Subcommittee on Immigration and Citizenship will meet on Thursday to discuss the possibility of making the country's immigration courts independent of the chief law enforcement officer in the United States, the Department of Justice (DOJ).
Among those who will speak to the House committee is Federal Immigration Judge Mimi Tsankov, who has worked at the Justice Department's Executive Office for Immigration Review (EOIR) since 2006. and is union president of the National Association of Immigration Judges.
While information about the federal immigration court system and its 1.6 million pending cases is often hidden from the public due to press restrictions on federal judges, Tsankov, in her capacity as union president, was able to shed some light on the challenges facing the country's immigration judges in an interview with Newsweek.
"When I think about the backlog, I look at it from a big picture perspective, and we have to think about the fact that over the years there's really been a huge imbalance, since 9/11, between enforcement and arbitration," Tsankov said. Newsweek. "A lot more resources have gone into law enforcement, but a lot less into immigration courts. That's somewhat to be expected because the structure of the immigration court is that it sits within the Department of Justice, which is a law enforcement agency."
Tsankov said that over the years she had seen the DOJ make "inadequate" budget requests that did not take into account the judges' heavy workloads. While most judges stay on because of their passion for the job, Tsankov said she's seen a number of judges leave soon after they started. Some days she hears four long trials a day and has little time to prepare for the next day.
"It was described as a sort of traffic court with life and death implications," Tsankov said. "So judges really struggle to find enough time to prepare their cases."
The lack of "administrative time" to prepare between and before cases makes it difficult for many judges to stay ahead of the job. And with the backlog, Tsankov's register of upcoming cases continues to fill. Given the outdated technology of the immigration court system, she expects this problem to persist only if changes are not made.
Tsankov said courts face a "1950s-style" paper-based filing system that makes moving cases cumbersome and time-consuming. And while she said the courts have taken steps to address this issue, due to limited resources, it will take some time for the pending cases to be reviewed.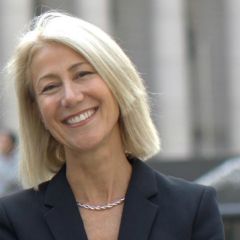 "It's been described as a sort of traffic court with life and death implications," Tsankov told Newsweek. As president of the National Association of Immigration Judges, Tsankov can share unique insights into the immigration court system.
Federal Bar Association
In addition to the slow filing system, Tsankov said immigration courts were still clogged with their poor technology during the pandemic. In her roughly 16-year career, she said she never received a court-approved work laptop before the pandemic. However, this only came later, leaving the courts partially closed for several months, adding to the backlog.
As to why the world's wealthiest nation's immigration courts have operated with outdated technology for so long, Tsankov speculates that part of the reason is that the system falls under the jurisdiction of the MJ.
"Any time you have a new Attorney General in power, they are empowered to rewrite immigration law through judicial decision-making and EOIR, the agency within which we exist here in Ministry of Justice, can rewrite laws through regulation," Tsankov mentioned. "This again creates inefficiencies and delays."
Tsankov speculates that the resources needed by judges could be hampered by the DOJ's focus on law enforcement and having to respond to political pressures brought about by situations such as the historic influx of migrants at the southern border. west in 2021.
Over the past four years, the agency has ramped up its recruitment of supervising judges who primarily oversee immigration trial judges rather than hear cases. This hiring does little to support the backlog, Tsankov said, and instead wants the DOJ to invest in hiring more staff who can help trial judges alleviate the backlog. This practice has created "tension" within EOIR, she said.
To improve the country's immigration courts and to deal with its backlog of 1.6 million pending cases, Tsankov said EOIR must be removed from DOJ's jurisdiction and allowed to operate as an independent entity. , free from the political pressures and shifting priorities that often face America. executive branch.
"What we really want to do is create an article one immigration tribunal and we see that as the only solution that is really a lasting solution," Tsankov said. "Under a section 1 immigration tribunal, it would be entirely outside the Department of Justice. It wouldn't even be, hopefully, in the executive branch. It would be a tribunal that would operate from independently. Then we wouldn't be tied to performance metrics, for example. It would be a court that would be similar to a bankruptcy court or a tax court, for example.
This topic will be explored during the House Subcommittee on Immigration and Citizenship hearing today.
[ad_2]
Source link