South Ayrshire Council and the Energy Agency work together to improve energy efficiency
South Ayrshire Council and the Energy Agency work together to improve energy efficiency
---
---
With winter on the way, South Ayrshire Council and the Energy agency are working to improve the energy efficiency of housing in the region.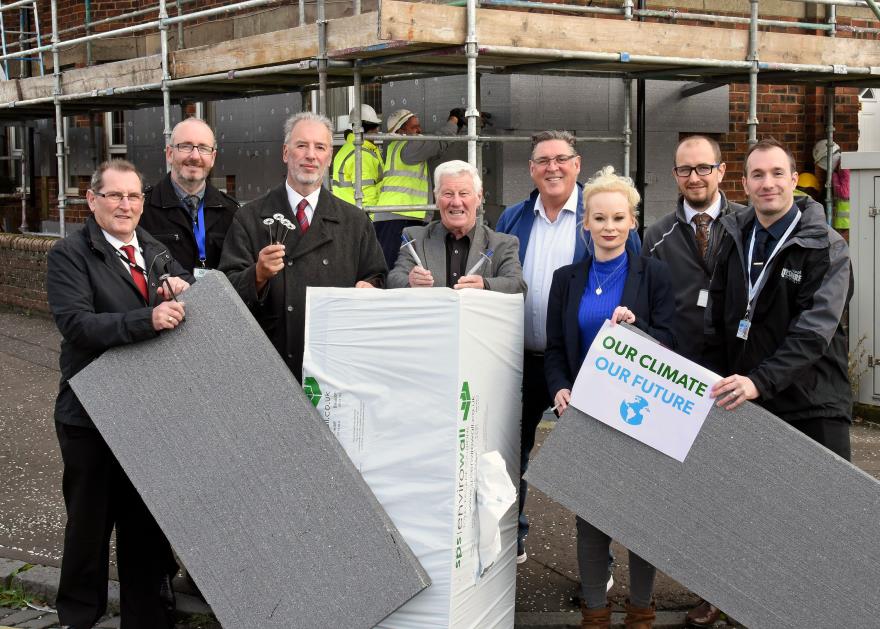 The latest project under the partnership will see 194 homes in Ayr's Newton Green district benefit from exterior wall insulation, saving each property an average of £ 200 per year on heating bills .
The properties of Glebe Crescent, Glebe Road, Waggon Road, Taylor Street, York Street and York Street Lane are a mix of private, community and social housing.
Funding of around £ 1.2million from the board, Scottish government, with a contribution from Housing Ayrshire, means that the Newton Green insulation system is free for the vast majority of households.
Philip Saxton, Councilor and Housing and Community Welfare Portfolio Holder for South Ayrshire Council, said, "We are committed to tackling fuel poverty and to date we have turned over 2,000 properties into warm, dry and energy efficient homes. Together with the Scottish Government, we have invested over £ 15million in these energy efficiency programs.
"Newton Green's properties are only a short distance from the sea, and over the years the buildings have suffered from the coastal climate. This work will completely transform the exterior walls, eliminating drafts and leading to much more comfortable housing.
Newton's project involves covering buildings with an insulating panel which is then covered with a weather-resistant coating.
The work will also address any structural issues such as cavity wall fasteners that have corroded.
Work at Newton Green is expected to be completed in December.