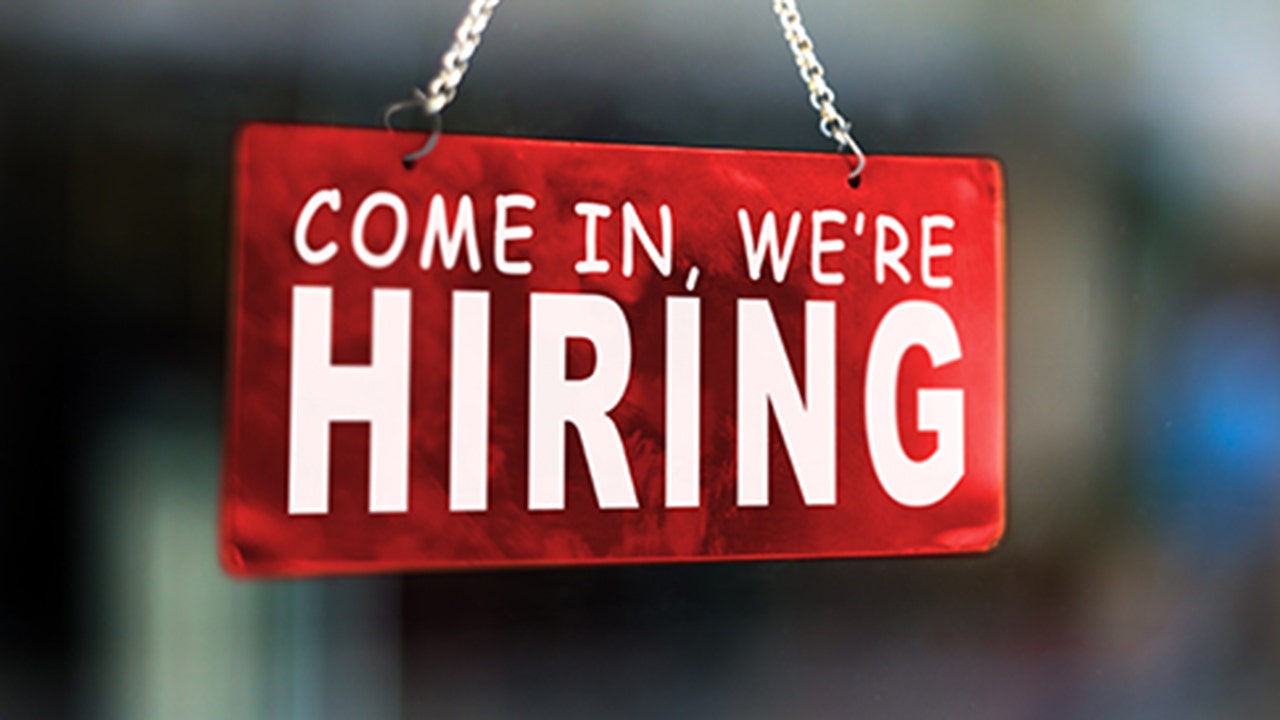 Strong job gains expected in March jobs report
The most anticipated economic report of the month comes Friday morning when the government releases the monthly jobs report.
The wave of hiring likely continued last month in the face of Russia's war in Ukraine, which has disrupted the economic outlook and sent gasoline prices to painful levels.
GET FOX BUSINESS ON THE ROAD BY CLICKING HERE
The US economy is expected to have created 490,000 new non-farm jobs in March. This follows a much larger than expected gain of 678,000 in February. The jobless rate is expected to fall to 3.7% from 3.8% the previous month and the lowest since February 2020.
Defying a coronavirus pandemic and supply chain disruptions, the US economy has created more than 400,000 jobs every month for nearly a year.
Payroll processing firm ADP reported this week that U.S. businesses hired employees at a healthy pace in March. Private payroll increased by 455,000 works in March, slightly above the 450,000 gain that economists polled by Refinitiv had predicted.
US BUSINESSES ADD 455,000 JOBS IN MARCH, ADP REPORT SHOWS
The job market rebounded from the devastating coronavirus recession, which shed 22 million jobs in March and April 2020 as businesses closed or reduced hours and Americans stayed home to avoid infection.
It is unclear whether the economy can maintain the momentum of the past year. The government relief checks are gone. The Fed raised its benchmark short-term interest rate two weeks ago and will likely continue to raise it until next year. These rate increases will mean more expensive loans for many consumers and businesses.
JOB OPENINGS HOVER NEAR RECORD LEVEL AS MORE AMERICANS LEAVE JOBS IN FEBRUARY
Inflation has also eroded consumers' purchasing power: hourly wages, adjusted for consumer price inflation, fell 2.6% in February from a year earlier – the 11th month row in which inflation outpaced year-over-year wage growth. According to AAA, average gasoline prices, at $4.23 a gallon, were up 47% from a year ago.
Employers posted a near-record 11.3 million jobs in February. Nearly 4.4 million Americans have quit their jobs, a sign of confidence that they could find something better.
CLICK HERE TO LEARN MORE ABOUT FOX BUSINESS
Better job prospects are beginning to bring people back into the workforce who had been sidelined due to health issues, difficulty finding or paying for child care, generous unemployment benefits that have now expired or other reasons.
The Associated Press contributed to this report.