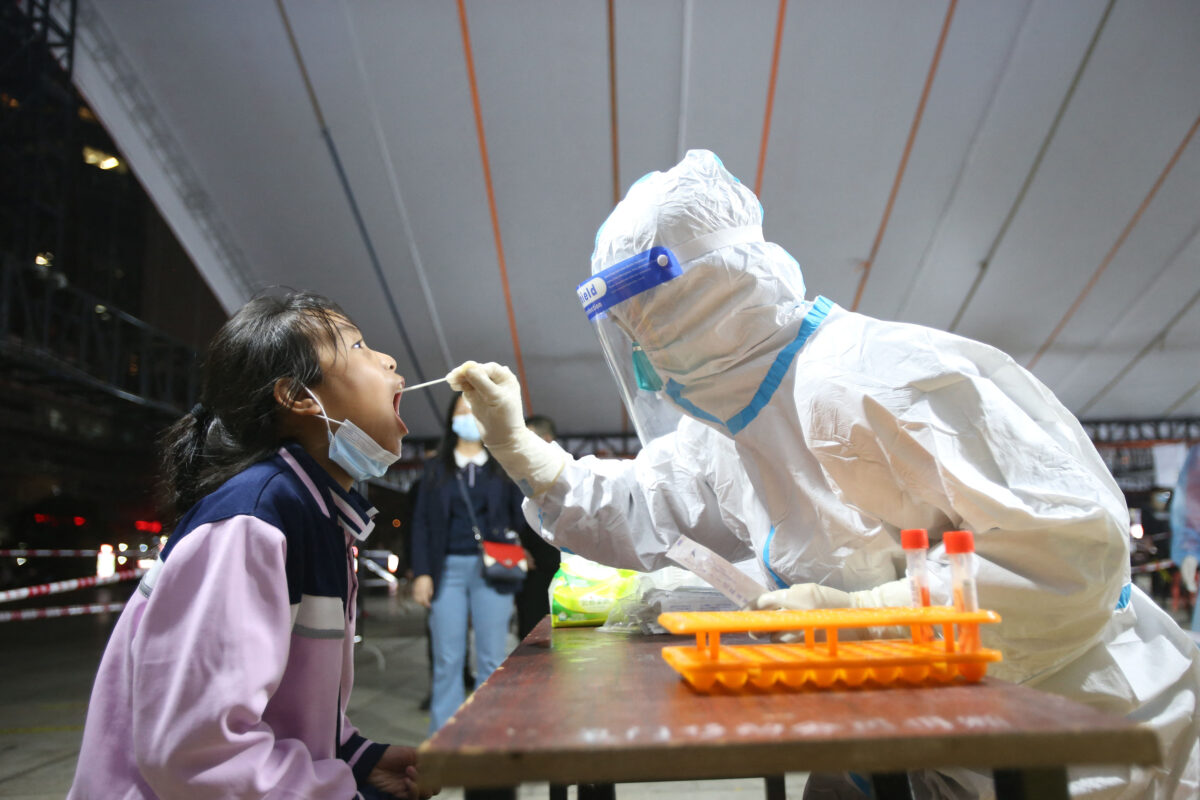 Taiwanese businessman's death in China believed to be due to delayed medical treatment
China's draconian zero-COVID policies have led to delays in medical treatment and caused many deaths across the country since the COVID-19 outbreak.
A Taiwanese businessman working in China is believed to have died on September 18 in Xiamen, a city in the eastern coastal province of Fujian, after being isolated in a quarantine facility near Xiamen Xiang'an International Airport.
According Mr. Chen Xin, from Taiwan's Central News Agency (CNA), worked for a Taiwanese energy technology company in the Chinese city of Kunshan, about 70 km west of Shanghai. Chen had previously returned to Taiwan to see a doctor due to a chronic health condition.
On September 17, Chen flew from Taiwan to China and was quarantined at the Xiamen International Health Center, an isolation facility 20 minutes from the airport.
On September 18, Chen died of massive bleeding.
The 34-acre Xiamen International Health Station, which cost 2.2 billion yuan ($309 million) to build, is exclusively for quarantine of incoming passengers, according to Xiamen Dailya state-run local spokesperson on March 30.
The Xiamen Daily said the health post has its own medical center that offers on-site medical services to "meet the one-stop health management requirements" of incoming travelers isolated at the facility. The health post, when completed, will have nine buildings with 6,001 rooms as quarantine facilities for incoming international travelers and four dormitories with 1,624 rooms for staff members working in the complex.
Chen called for help seven times, and it took more than an hour for an ambulance to arrive at the health post, according to the ANC, citing a Taiwanese businessman, at that time Chen vomited a lot of blood. He was taken to a hospital in Xiamen, but did not survive, the ANC reported.
At a regular press conference of the Chinese regime's Taiwan Affairs Office on September 28, a reporter from the Taiwan Office UDN (United Daily News Group) asked the spokesperson what effective help the Taiwan Affairs Office offers Taiwanese people when they encounter problems after entering China. He also asked the spokeswoman to explain whether Chen's death was due to pandemic control measures delaying his medical treatment.
Zhu Fenglian, a spokeswoman for the Taiwan Affairs Bureau, replied that local emergency medical personnel in Xiamen "arrived in time" and that Chen died "despite efforts to save [Chen]." She said the isolation center and hospital did their best to save Chen, adding that Chen's family members "expressed their appreciation." She asked that Taiwanese "fully understand the various requirements [of entry to China]before their departure.
Zhu's explanation for Chen's death was deleted from the official website of the Taiwan Affairs Bureau, but the full transcript of his responses to the press conference is still available at Neteasean information portal in China, and on the Taiwan Channel of the People's Daily of the Communist Party of China (CCP).
Deaths reported in Shanghai and Xinjiang
In April, when Shanghai was under strict lockdown measures, residents were confined to their homes and hospitals required PCR tests to be carried out before any medical treatment was given to patients.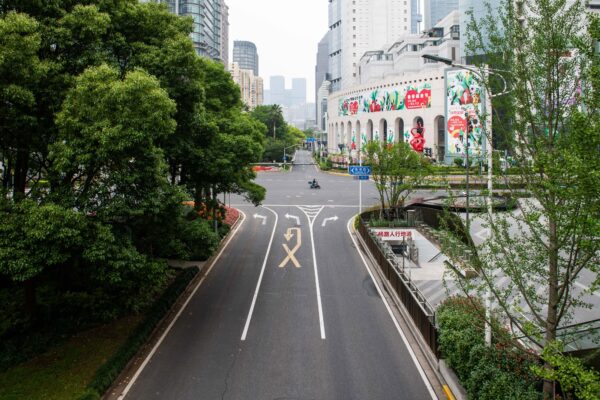 Larry Hsien Ping Lang, a well-known Hong Kong-based economist and commentator, wrote a post on his Weibo account on April 11, saying his mother had to wait for a PCR test result before she could be treated for kidney failure. She waited in the emergency department for four hours and died there without seeing a doctor or receiving medical treatment.
Lang had to "spend a lot of time communicating with relevant departments" before he was allowed to go to the hospital, as Shanghai strictly prohibited its residents from leaving their homes. He was unable to get transport, as all public transport systems and taxis were suspended. His mother died before he got to the hospital.
Lang wrote that he was "deeply shocked" by the time it took to complete the PCR tests and that he "hopes this tragedy will not happen again."
A 17-month-old toddler died in August in Yining city, Xinjiang. The boy fell ill, but his father could not leave their house, which had been closed from the outside by the local authorities. In the end, the desperate father called the police and forced a government car to take the child to a nearby hospital. But it was too late. The doctors told the father that if he had come ten minutes earlier, the baby might have been saved.
The father's online posts have been removed from social media platforms in China.
Li Jing contributed to the article.